The last month or so I have been dabbling in making Chicken Sausages... Good stuff.
This recipe came out really good.. The flavor of the cheese was really good..
I did a small batch, just wanted to see how it would come out..
2 1/2 lbs Chicken Thighs. No Skin.
1lb Chicken Breast Meat
6-8oz Feta Cheese
1 Bag Of Fresh Spinach
1 1/2 TBS Black Or White Pepper
1 1/2TBS Kosher Salt (Or What You Like)
1 1/2 TBS Dried Marjorum
1oz. Water Per Pound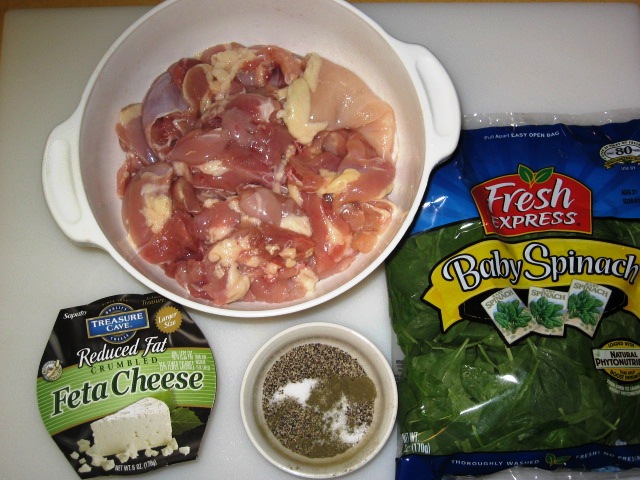 Mix pepper, salt, and marjorum with water... Chop About 1/2 of the bag of spinach.. Allow the spices to mix with the water at chill the spinach.. Then grind the chicken through the medium plate..
After about 30 minutes of chilling, add the chopped spinach first, mix well.. Then add the seasoning mix a little at a time till even.. Then add the cheese..
At this time pop it back in the frig and let set for about a hour.. We want the flavors to meld....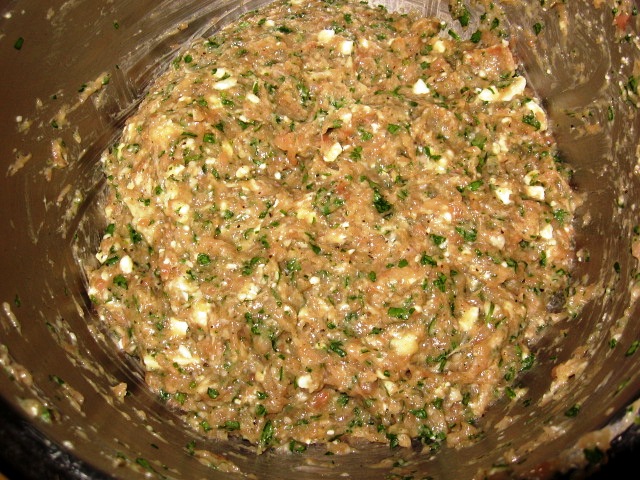 Now stuff into casings.. I used 26-28mm sheep casing. You can use any size you want.. I wanted a smaller (Hotdog) sized link..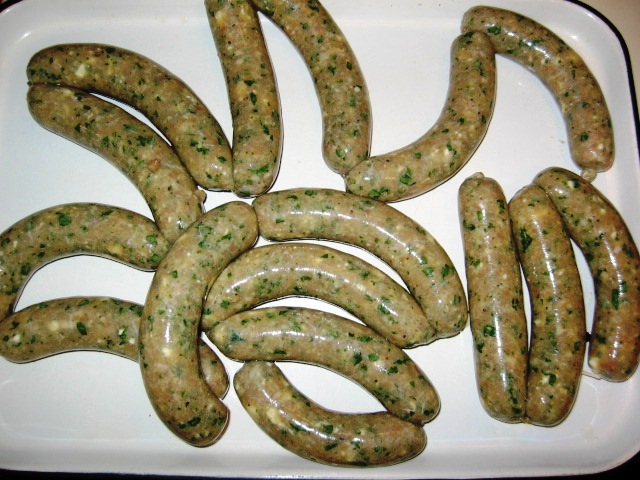 Now you can cook the sausage any way you like... Broil, Boil, Grill, Fry or even hot smoke.
I cooked a few links on the grill and in a cast iron skillet with bacon grease... I really liked them cooked in the skillet.. Wow.. Very nice..
The wife's plate ready and served...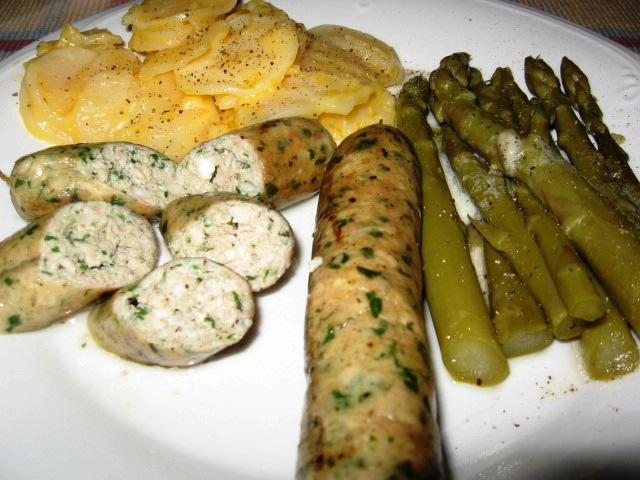 Enjoy!!!!!!