Bought bird, got out kitchen shears, first made the two 'Jacques Pepin cuts' with a knife (he makes a cut at the drum/thigh joint, and another at the wing/breast junction). Then used shears to split bird up the back.
First time using mayo on a bird to make the rub stick, and this method seems to be a keeper. Went indirect on the (shhhh!) gas rig at 325° for 1 3/4 hours.
My only complaint about the chicken is that the skin remained somewhat rubbery in places. Otherwise, tender and juicy. Part-nuked potatoes and supernarket corn went on with the chicken. Potato was just fine with sour cream and garden-grown green onyawn from stubs.
The corn was kinda 'meh,' but that wasn't the fault of the rig or chef. It was just 'meh' corn. It seems if we want decent corn, we'll have to haul ourselves to a farm stand.
Before: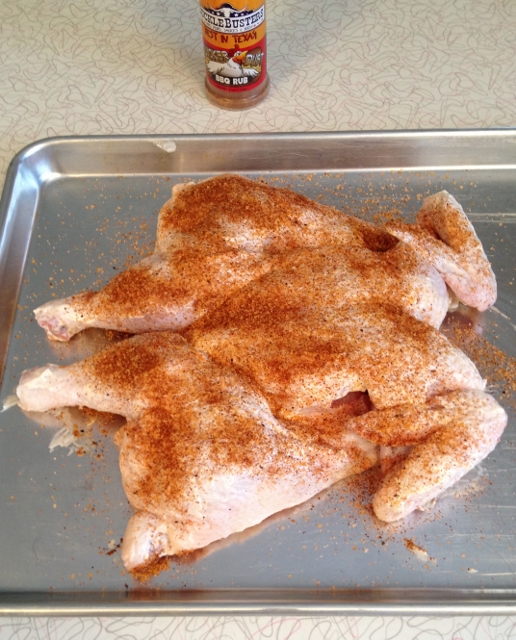 After: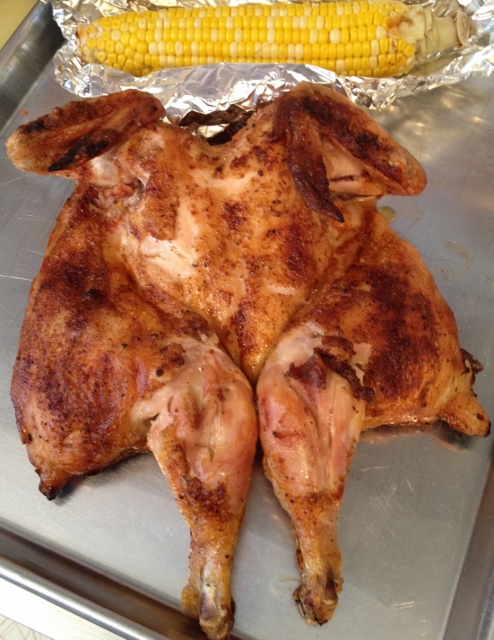 Plated: