Seeing all the beer can chicken done recently, I had to throw in my 2 cents. This was my first ever and I'm not sure what I really need to improve upon.. Started off with the standard ingredients. I chopped some onion and had some minced garlic to add to the inside of the hen alongside my general rub. Salt, pepper, onion p, garlic p, chili p, paprika, brown sugar.
Rubbed birdy down with a evoo and then applied some rub. When I added the beer can to the chicken, I got some major giggles from the kids. My son asked, "why'd you put the beer up there, Dad?" I said, "You see anywhere else I can put it?" He had no further questions. Then it went on the grill at 300 deg..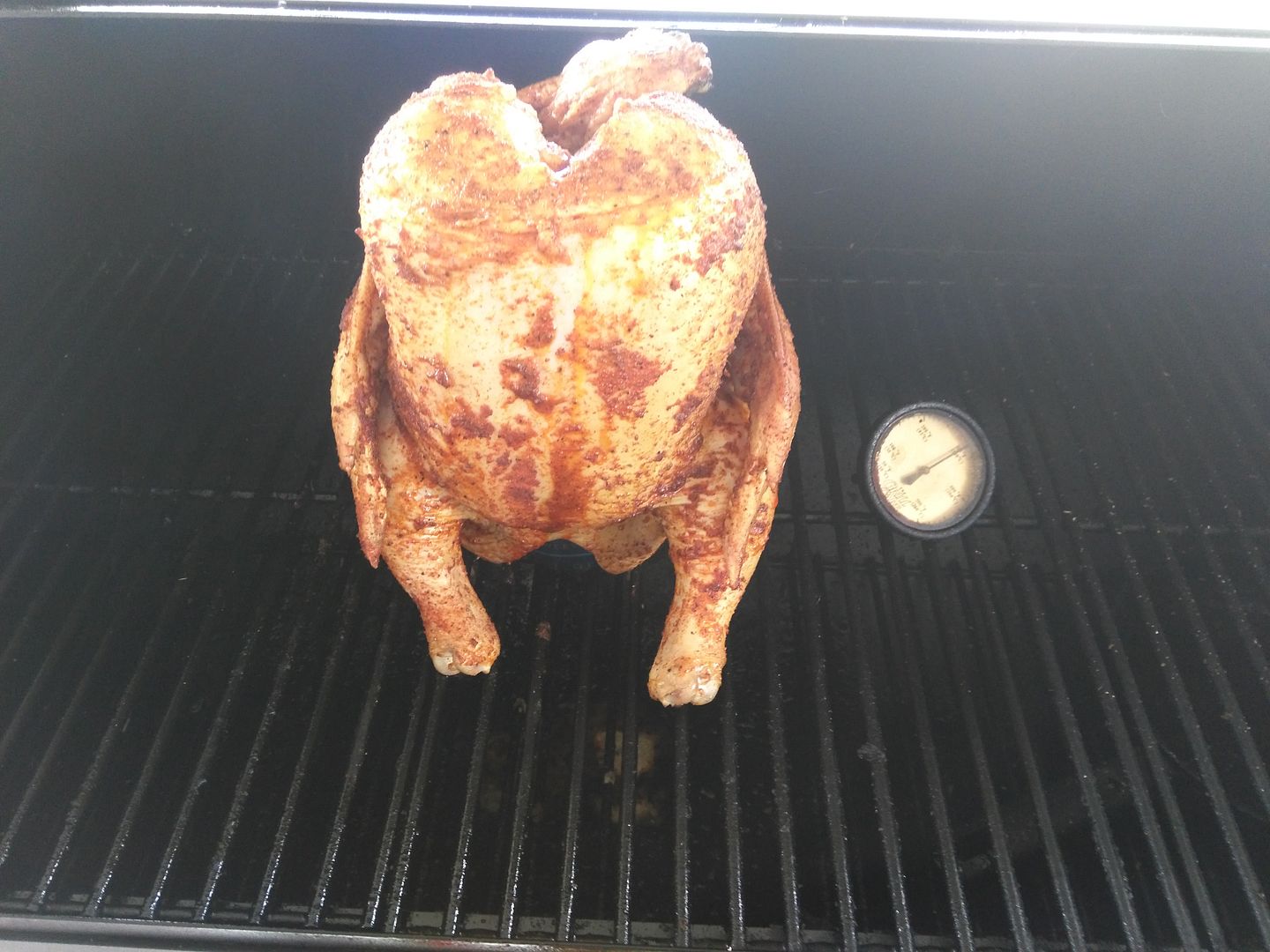 Now during the rest. Don't let the color fool ya, it wasn't as dark as in the pic but not burnt in the least. I have made hundreds and hundreds of chickens in my life and probably near a literal ton of quarters and wings; never have I had a juicier chicken than this was. I started slicing the breast and it just gushed out. Then when I separated the legs, OMG!! I heated a slice of breast in the microwave for lunch today and it was still incredibly juicy after the night in the fridge.