One with sunflower and pumpkin seeds, one without. It's actually a single loaf that I divided in two, and kneaded the seeds into one half.
Start with some hot cereal (here, a mix of yaller cornmeal, Wheatena, Cream of Wheat, and that mixed-grain rolled stuff, which I think is rye, oats and barley) that you cooked in half milk, half water. Scoop some out for the bread and while it's still hot, add butter and molasses. Eat your breakfast while it cools.
Then dump it into the bread machine along with enough bread flour, yeast and salt to make a soft dough, use the dough cycle, and let the machine do the work. Form into two mini-balls, put them in the loaf pan, and into the oven on 400° for about fifteen, 375° for another fifteen or so. It's a very non-recipe recipe.
Couldn't wait for it to cool, so we sliced off a piece while it was still warm.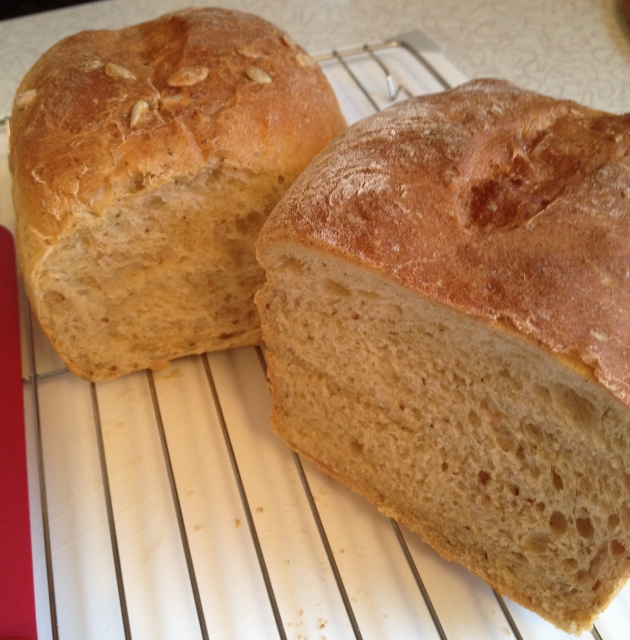 With butter and chez: