Yeah...we bought this store brand pork tenderloin pre-seasoned with three peppers, so the package said. PB decided on a reverse sear...indirect for 1/2 hour at 340° until internal hit 140° and then direct until 150° and it looked seared.
Gotta say, it looks good, and tasted better. I like it more than the name brand pre-marinated turkey we did earlier; the tenderloin's flavor seemed more 'natural.'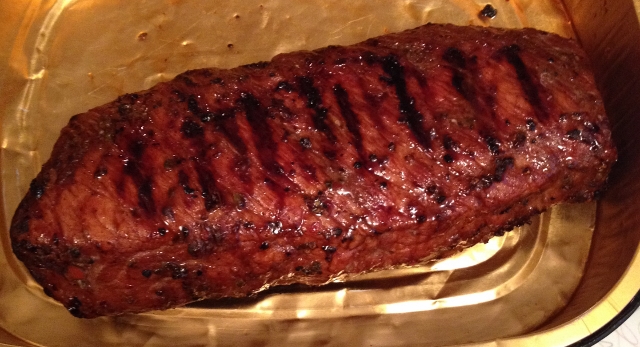 Plated with garlic pepper broccoli and the mystery side dish. Ten points to anyone who guesses it. It was good! But it is NOT grits. And it is NOT couscous.