And I got 'em.
(Say, Russ... this is what Swiss Chard looks like in the pot. It's not like collards, really, as it cooks quicker:)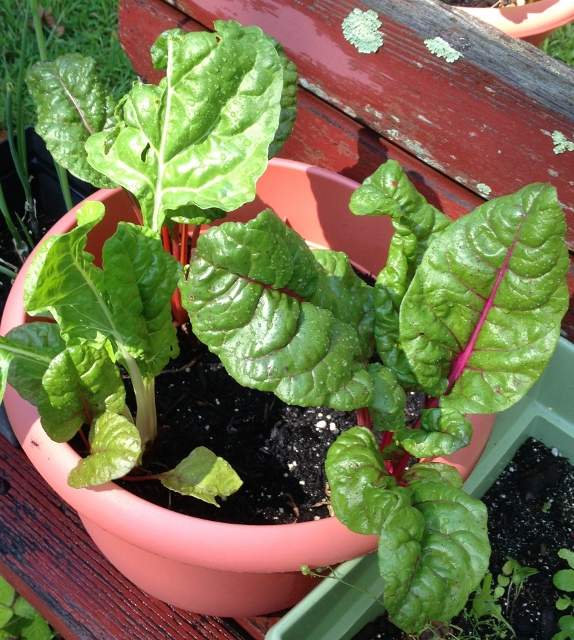 In the bowl, sauteed with garlic, onion snd ginger, finished with a touch of soy sauce, salt, pepper and brown sugar.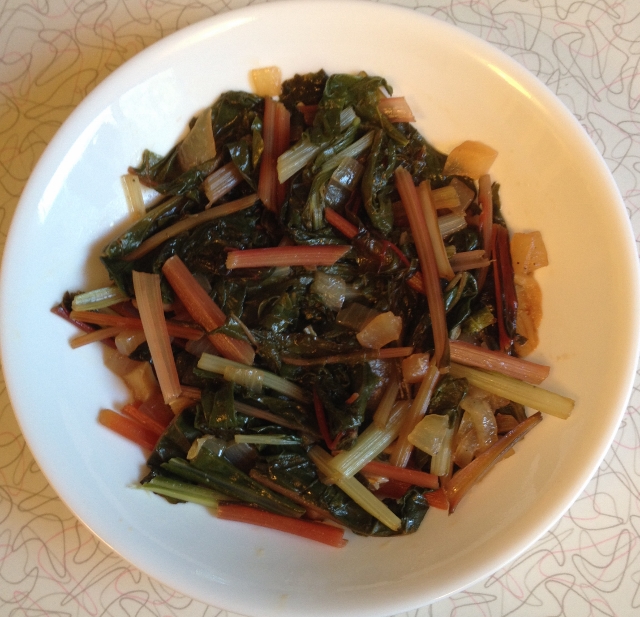 Finally, on the plate with scorchmarked steak (splurged on a rib eye, biig difference in taste/tenderness), and R2D2 fries.