Attempted a dual cook on a mini coal grill, part from inspiration (OUP and his charcoaled cuisine) and envy (ditto).
Cooler penner poppers with cream chez, cheddar 'n' fine-chopped pre-cooked breakfast sausage links (because we COULDN'T FIND any real breakfast sausage), Hoochie Mama and bacon.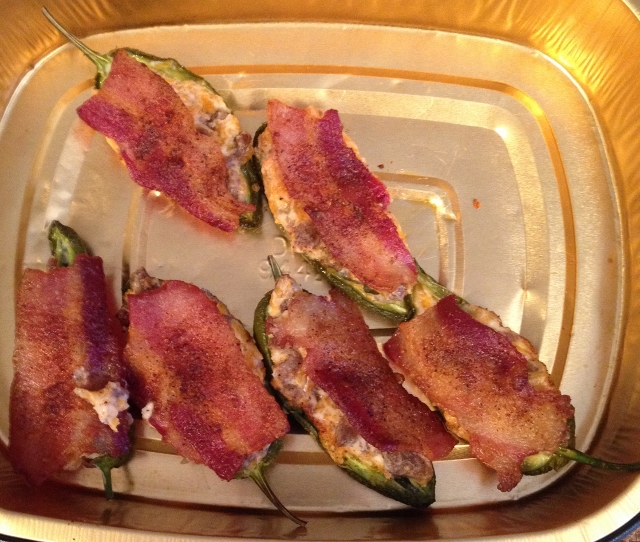 Brrgrrrz. Toasted bun, lettuce, ketchup, chez, onyawn, and that white stuff we like and everyone else seems to not. Served with R2D2 fries.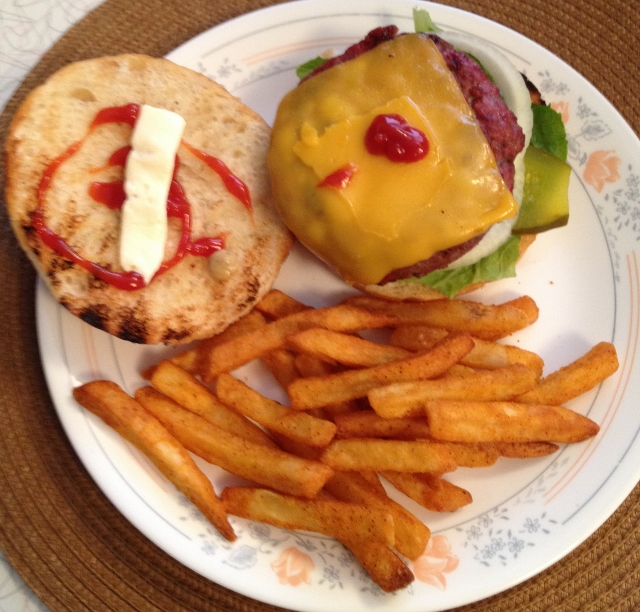 Brrrgrrr was tasty, but no char, no sear. We had to add coals, and next time the burgers will go on first, buns after. Can you say learning curve?