Yup.
We have this nearby store that sells assorted chez cubes pre-packaged in plastic containers. Some of the cubes this time round were spicy garlic somethingorother.
I think we all know where this is headed.
Boiled some chicken broth. Dumped in appropriate amount of
COUSCOUS
. Took off heat, stirred in chez cubes, added butter.
Other stuff on plate: Grilled balsamic-marinated chicken thighs 'n' green salad.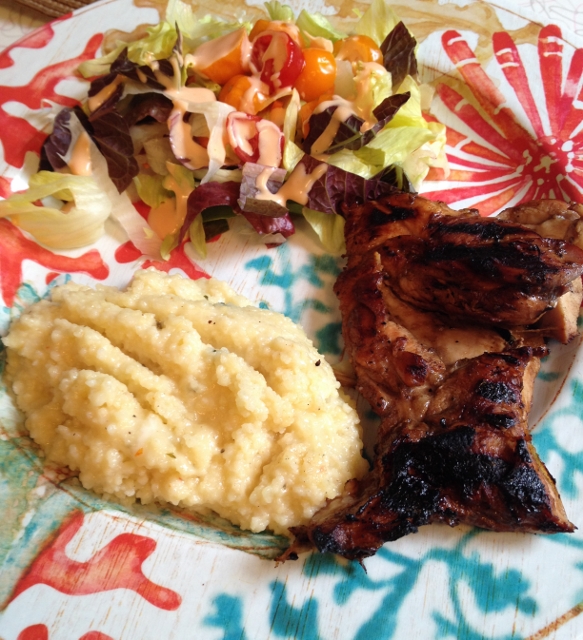 PB thinks this is THEE way to do
COUSCOUS
.