...and whiskers on kittens....
(Don't mind me. We are shampooing carpets and the fumes went to my head)
Sucklebuster's for wings on skinless boneless dark meat chicken, because why not? And this rub has to be one of my faves so far. Served with smooshed potatoes and a big composed salad with beets 'n' everything.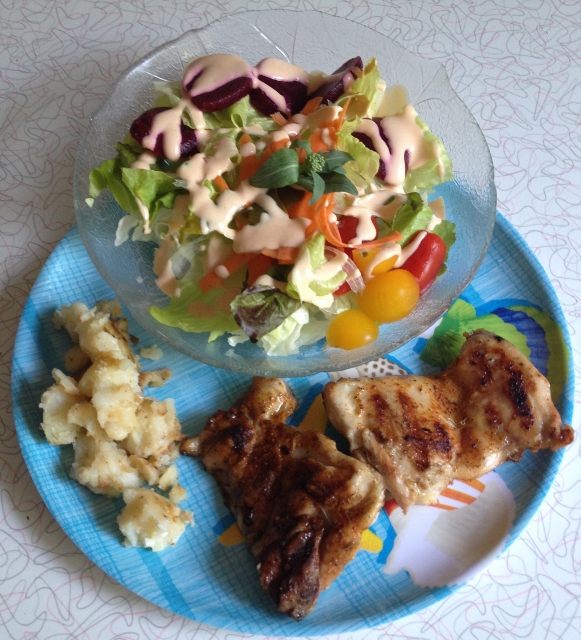 Gotta try this on wings! (Actually we grilled these yesterday, but what with the rug stuff, didn't get around to posting until now...)