Started off with about 3 pounds of ground pork shoulder. Yep, wild pork! I cubed it all up and seasoned it with salt, pepper, chili powder, paprika, ground cumin, and a tad bit of brown sugar; let it mellow out overnight in the fridge then ground it up the next day. Here it is browning in the pan!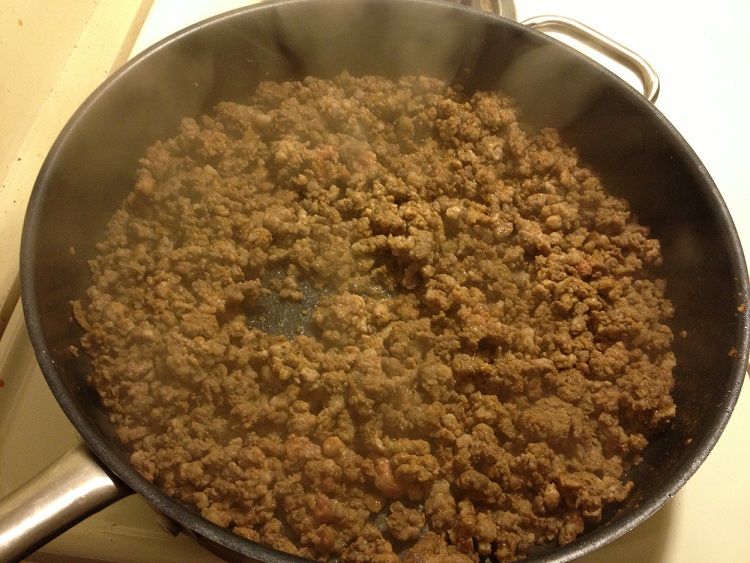 I also took the bone and simmered it with some carrots and celery to make some stock, no pics of that lol. I seasoned again using more of the same stuff I put on the cubed shoulder, but added garlic and onion, added the stock I made, and simmered for about an hour. When I was ready for the tomato sauce, I made that as well! Took about 15 ripe Roma tomatoes and boiled them for about 6 minutes. Then peeled and chopped them and tossed them into a pan with some basil, salt, pepper, and a little more chili powder. Let that simmer for about 40 minutes, then into a blender it went. After all blended up, I added to the pot and let simmer for another 3 hours. Talk about good!
This is the second batch of chili I have ever made, and the first batch without using one of those chili kits. The taste was exactly what I was looking for, but overall, it just looks boring. I am not one that enjoys beans in my chili, but I don't think a can or so of some reds would have hurt it.