There was a brisket sale local to me the week prior to July 4th weekend. 1.97/lb. I dug through at least 100 packers to find a prime in the mix and it was a 17 lb beauty. Separated point and flat and cured the flat for some good ol' pastrami. 9 days cure time and then smoke/steam. Enjoy!
Half the flat (but still near 8 lbs) cured and peppered, ready for smoke now.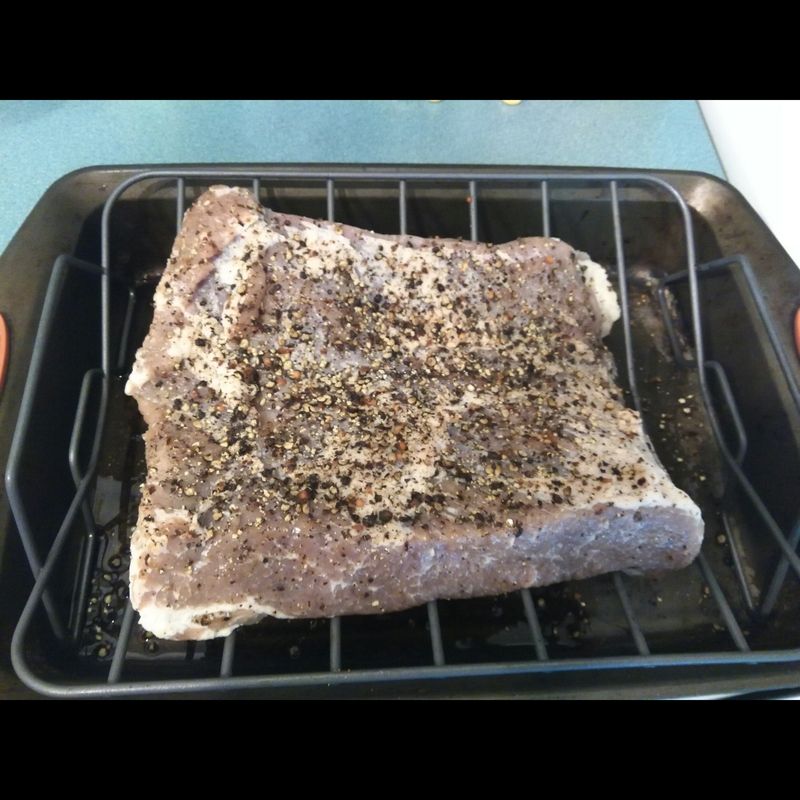 Here she is after smoke and about to get steamed!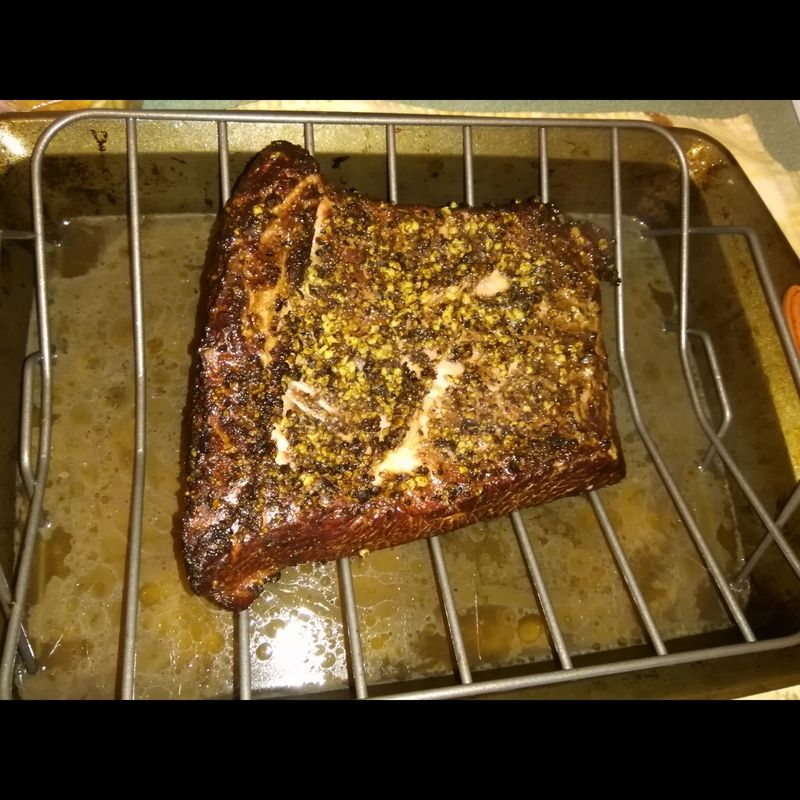 And now rested and sliced and ready for sammies!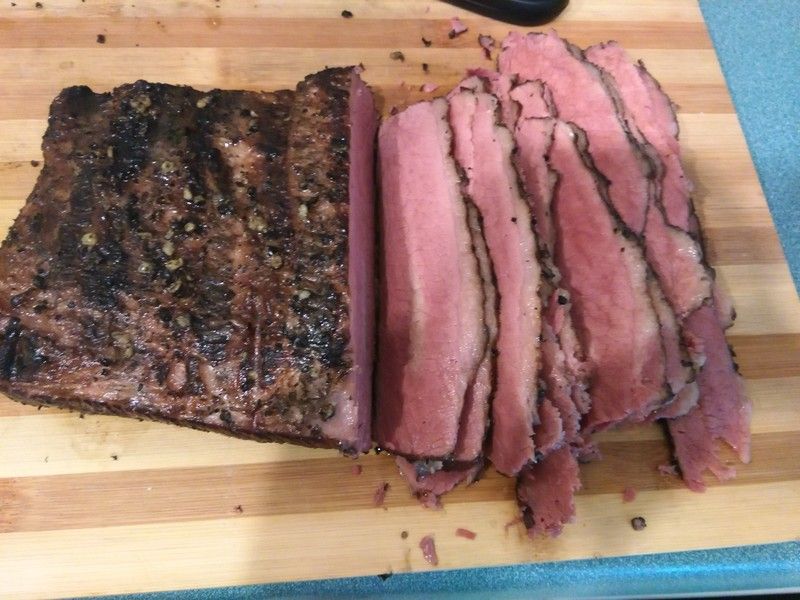 This was my first pastrami with my current wife and she loved it! So much that I now have to make this on the regular.. I've created a monster!!