My original plan was to sit on my butt Saturday and smoke some sausages since our stores were depleting but a chance encounter with a friend at Hirsch't meat market convinced me to go to the Plano Eggfest. Unfortunately, I already had 6.5 lbs of venison defrosted in the freezer. So later that night found me grinding up the venison and an equal amount of pork butt.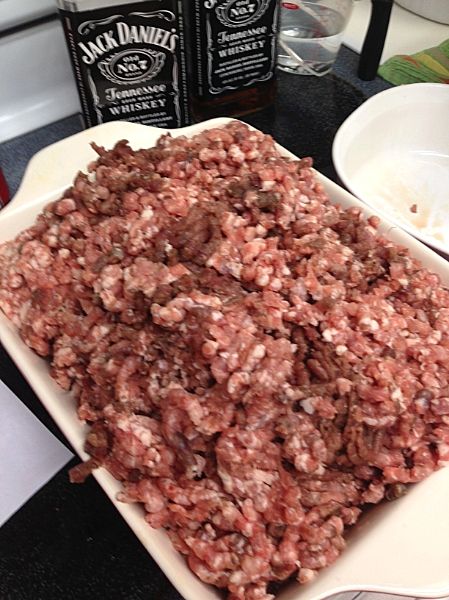 It got ground once on medium, spices mixed in and then reground on fine.
Sunday, I was up bright and early.
Decided to start my lil fire a bit differently. Put about 5 pieces of lump in the mini and then used an oiled napkin trick under the grate to get it going. Worked like a charm. Took the lit coals and dumped them in the large Egg.
The whole time I'm going all this, I'm a bit worried about if it will all fit. One adjustable rig and one BGE grate extender and we're in business.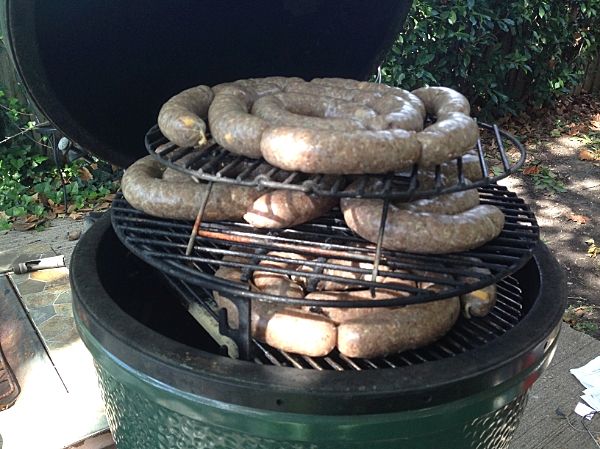 Should have checked the dome thermometer for clearance, however.
Some shot taken later in the day.
I smoked it at 140 for the first hour with no smoke, applied pecan and cherry and bumped it up to 150 for an hour, then ten degrees until I hit 190. This was close to 6 hours in I believe. Still holding pretty good.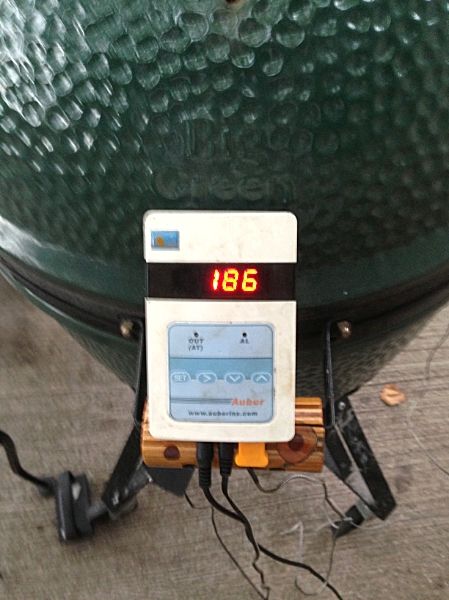 Around 6 hours in I got impatient and bumped it to 210 to hurry up and finish.
Total cook time was around 7 hours and IT was 155 F when I pulled (which I think is safe for meat I grind myself)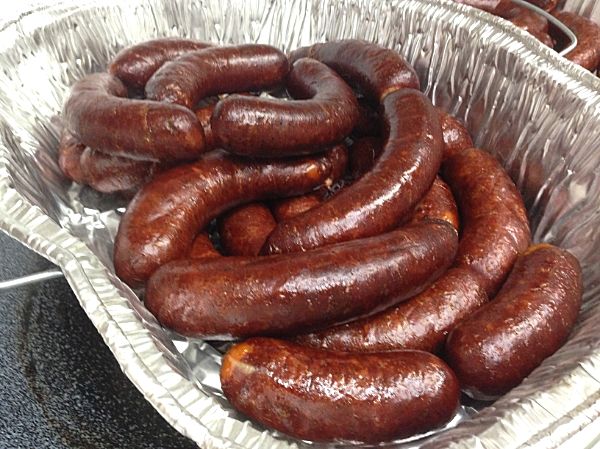 Gave it a 30 minute ice bath to stop the cooking, then bagged, tagged and into the freezer.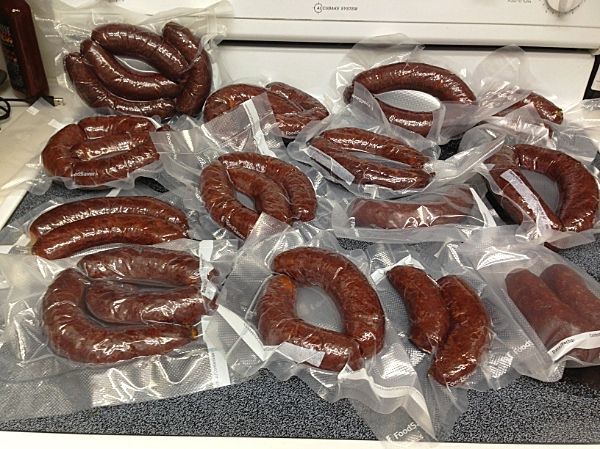 That should last me awhile, I think. If not, I still have about 10 lbs of venison still in the freezer. What a long weekend.
6.50 lbs of venison
6.50 lbs of pork butt
0.4 oz granulate garlic
1.2 oz black pepper
4.2 oz salt
1.16 oz sugar
4 diced jalapenos
10 oz cheddar
8 oz water
0.4 oz Cure