Chicken is splayed and has fresh Rosemary,Thyme,Oregano with 1/4 of an orange plugging both ends of the cavity and rubbed with SP&G. Going in a 500° skillet raised direct on the egg.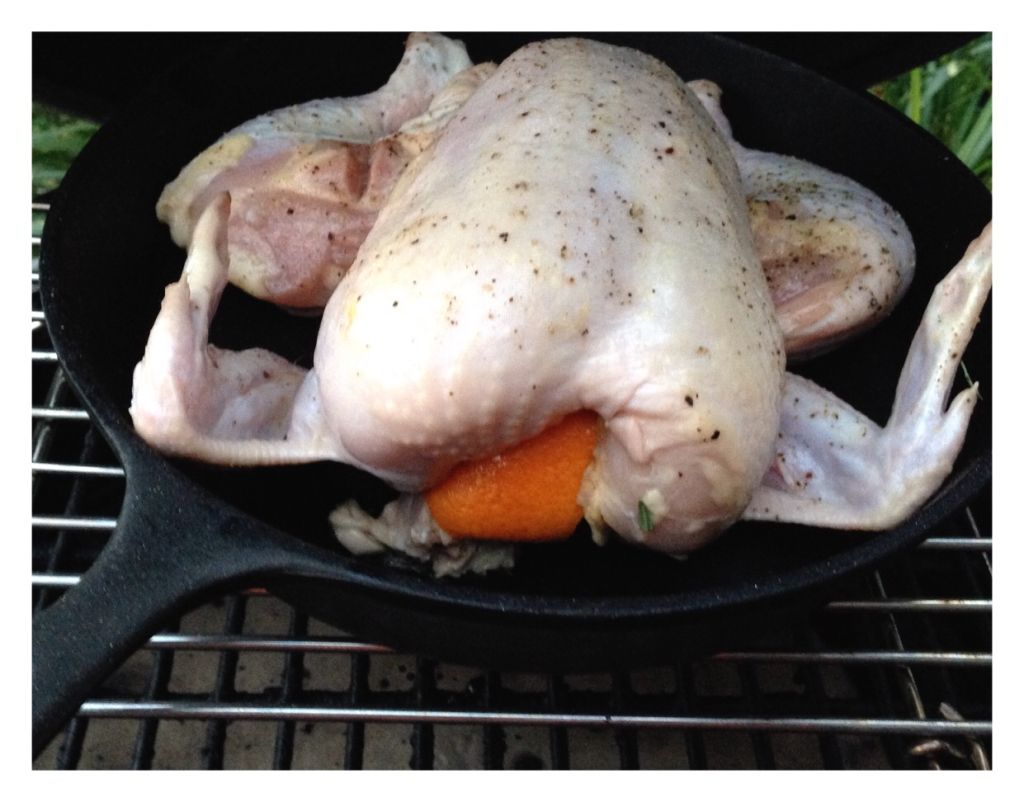 Smoked with some cherry and added veggies 30mins into the cook. It took right at an hour to get done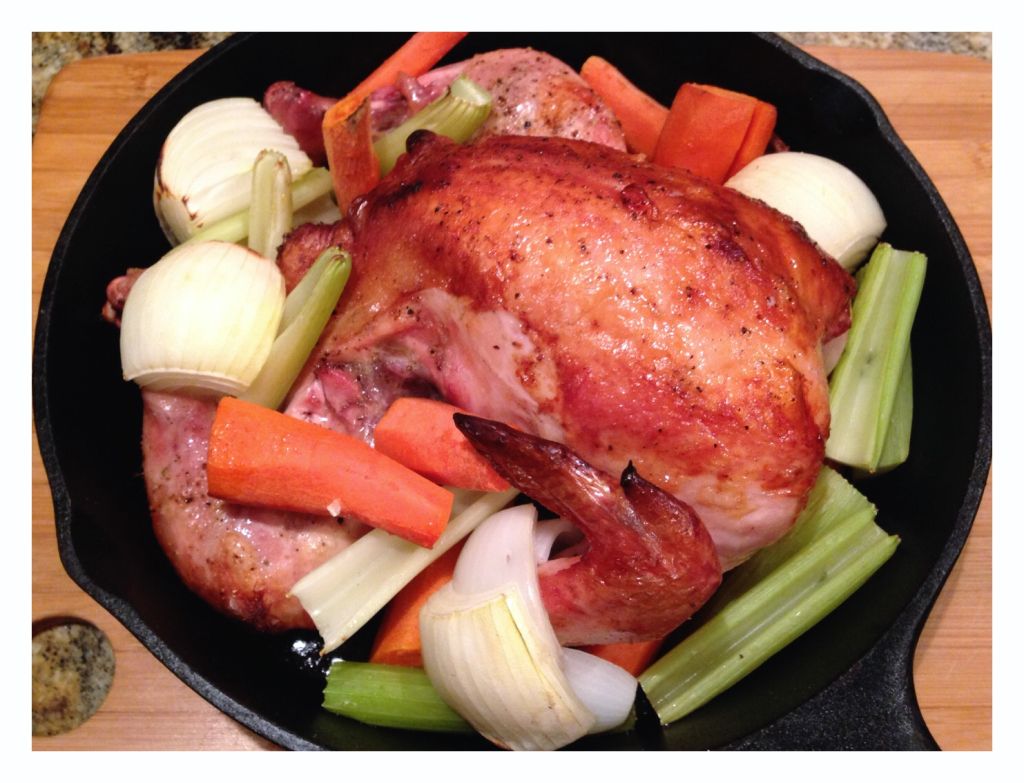 The a peach and mixed berry cobbler. When I filled the small up with lump I must have gotten a piece ontop of the fire ring and set the Woo on it. That's why it was a leaning to the left
Awesome chicken if you've never done one like this. It was my first but definitely not the last time.