Well, our first competition was not without incident. I had my pit: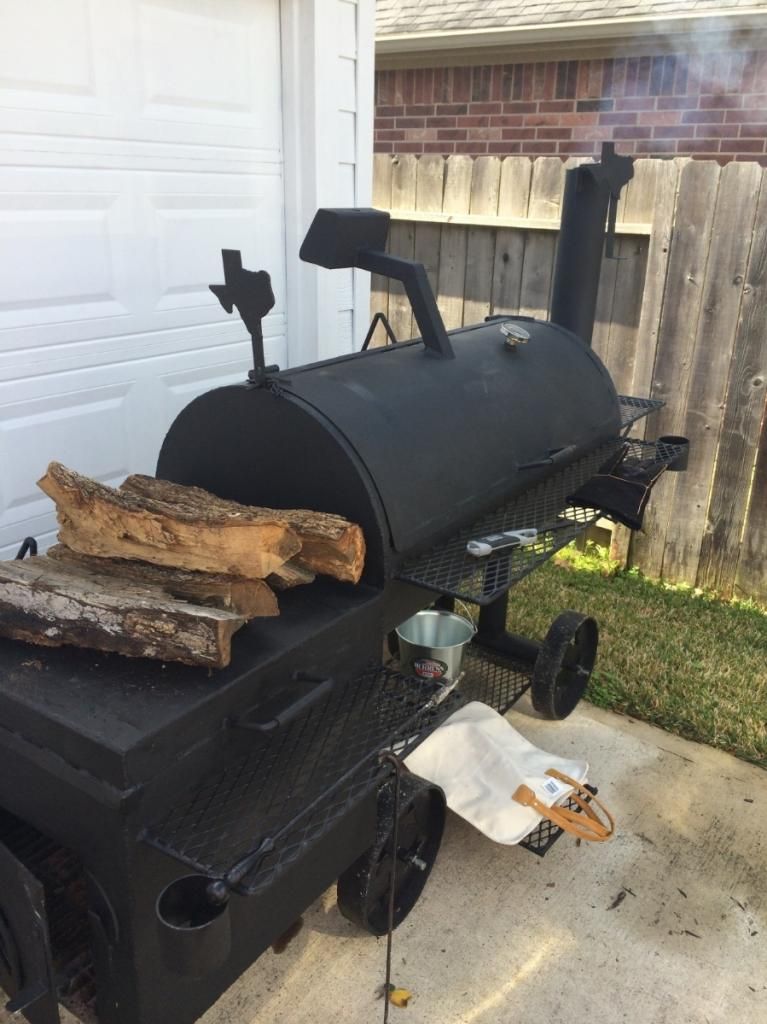 on a flatbed trailer. My fault for not putting jacks under the back end. But my three team members all decided to get on the trailer at the same time, behind the axle. The pit came screaming backwards, firebox first. Fortunately, I had it chained, so it stopped. When it stopped, the firebox door swung open and all of the coals and burning wood came out. Fortunately, it all landed on asphalt, but we earned our junior firefighter badges pretty quickly. Fortunately, no one was hurt at all. Not even close. The trailer survived with no damage.
The pit, on the other hand, is wounded. The chain was around a leg and it hit a wheel when the whole thing stopped. Transferred all of the torque to the wheel. Which no longer can make a complete turn.
So, the take away is, you never know what's going to happen, so y'all be careful!
On the positive side, it scared my wife enough that she said "get that pit made into a trailer!" So, in about two weeks, I'll have a new again toy!
And I get to figure out what to replace it with on the back porch.