I saw this catifish fryer about a year ago at Cabela's and finally got around to building it. Shown here testing with water for leaks...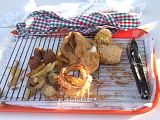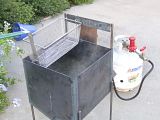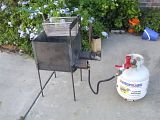 Here is the company's website :
http://www.cajunfishfryers.com/howitworks.html
go to their site and click on 'how it works' and 'safe fryer' to see how it is unique.