Well, after two cooks with the ECB I had experienced for myself what many others have already said: it can be hard to keep the heat high enough long enough. So, I figured I'd modify the charcoal pan by drilling some holes in the bottom, and then placing a grate in the pan (to keep a source of air directly underneatch the fuel).
Nice, right? Wrong! I mistakenly drilled the holes in the WATER PAN! Doh!
Oh well, I'd heard that the better route was to use sand or clay in the water pan, so we'll have to go that route.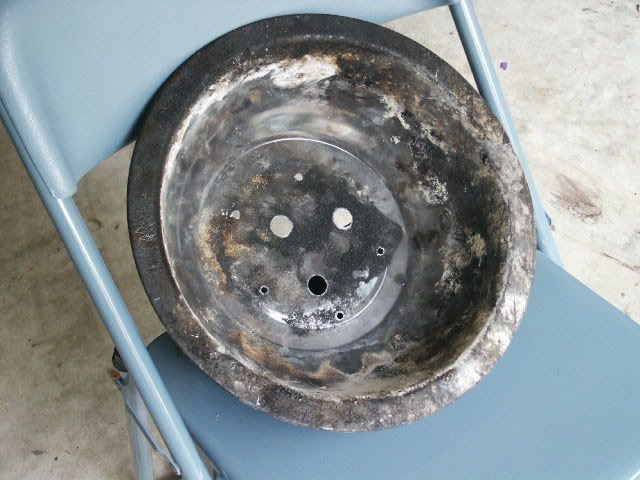 That's more like it. Holes in fuel pan.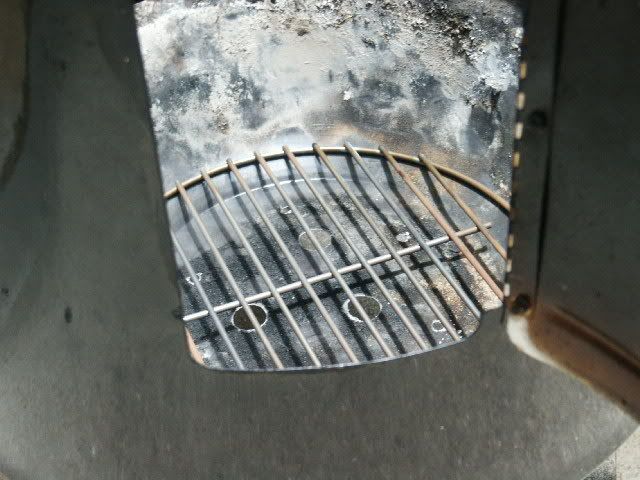 Here you can see the fuel pan, holes in bottom, Weber grate fitting in nicely. I found a saucer that goes with a clay pot and wrapped that in foil, and it fit nicely into the water pan.
While I was at it, I'd decided to add an actual temperature gauge, as opposed to the Warm/Ideal/Hot gauge supplied by Brinkmann. This required drilling the right sized hole, then just putting in the gauge.
I did a cook that afternoon, and can state that the mods made an appreciable difference. The coals stayed lit longer, maintained a good temperature longer, and generally required less monitoring by me. Of course, having a good temp gauge has obvious benefits.
Still can't really dial in a temperature, since there are no bottom and top vents to finagle as with the WSM. But, if you want to smoke some meat and aren't ready yet to pay for a WSM, then by all means get an ECB and do this type of mod (as has certainly been documented elsewhere).