Round rock,bad to the bone..75 teams..Great venue..the best I have been to around here. 6 parking spots per team, trash pickup a few times/day..it was cadillac for sure..
we felt REALLY good about cooks choice...but...I hate comps that allow dessert and dont advise everything must be cooked onsite...so it came in 17th..which upset me a bit as we knew it was good, looked good and tasted good
3rd place brisket, first time getting paid! thanks for the advice folks..great resource right here..learned most everything from you guys as we just started last year and have really owned a smoker for only 1 yr:D
Congrats to my boy Jason who placed 7th in ribs and a seperate call I cant recall at the time.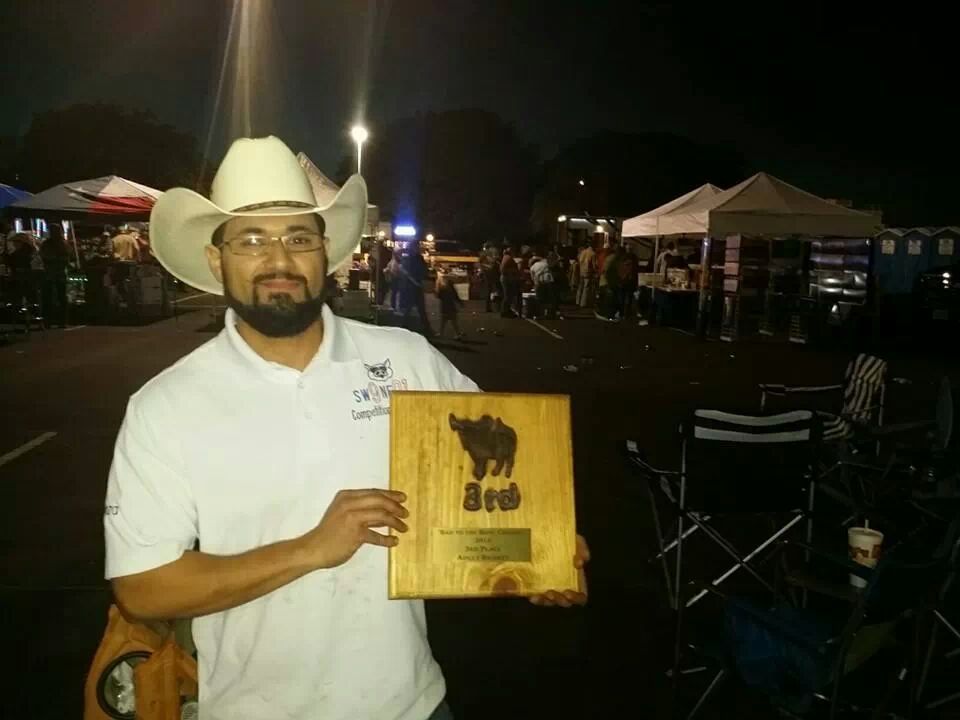 Sent from my GT-P7510