It's raining, we're running around putting outdoor furniture away. Grabbed a box of 'cheesy' hash brown potatoes. Added a handful of real chez, green onyawn, parsley, and a fistful of thawed, already cooked 'n' boned country rib meat. Another part-box of those french fried onyawns on top, and into a casserole, then the oven.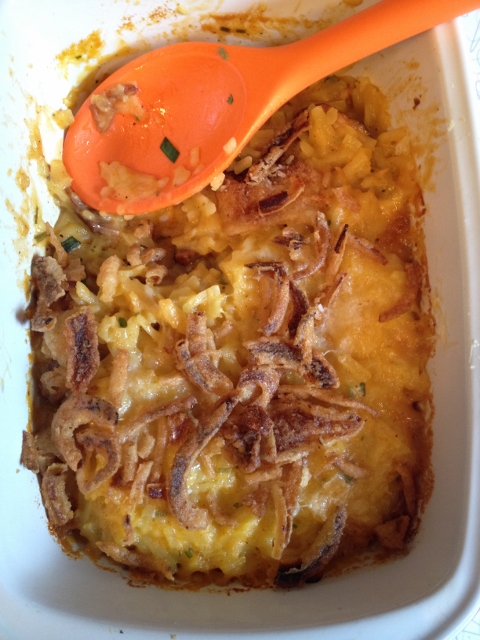 I make no excuses....
but it was pretty good.