...for when you're too dragged out and covered in snow for anything else.
Pork tenderloin in gravy...big baked tater with sour cream sauce...and Brussells sprouts with mushrooms and brandy. Because, you know. It was snowing.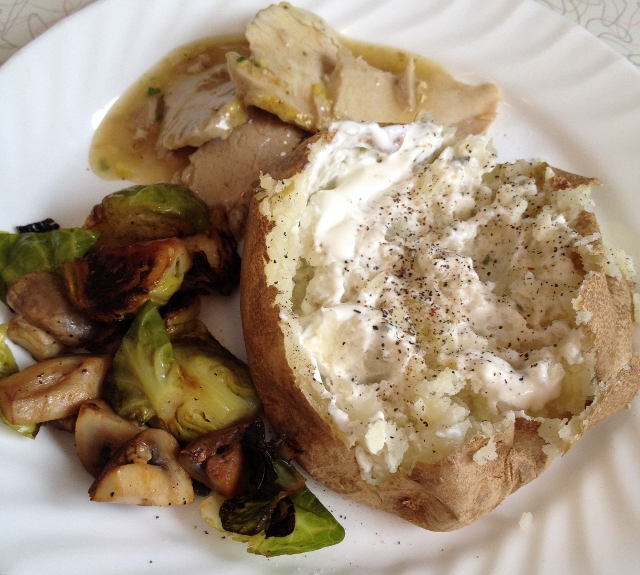 Sprouts were gooooood. The shrooms and brandy provided just enough moisture to finish them. This may be my go-to method now.