We've been sick since Christmas Day. Ups and downs, not much going on by way of cooking, unless you count looking at YOUR posts!
The fault was mine. I bought a package of frozen salmon from Aldi and I should have known better. Usually, we have fresh salmon, and ONLY on the grill outdoors.
We dragged the frozen stuff out today and prepped each piece with mustard plus a different seasoning: SB TX Pecan, mixed BBQ shake, Emeril, and lemon pepper.
Meh, would be the word. PB wants to finish it off on a toasted bagel with cream cheese. I'm just glad we baked potatoes. And I am not at all ashamed to admit these are canned green beans.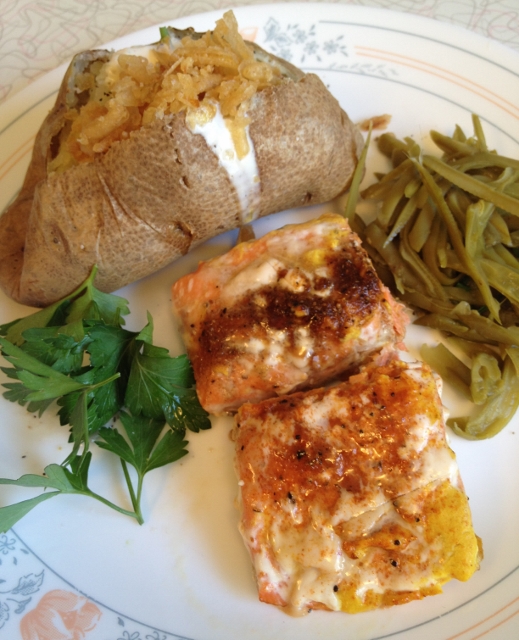 Maybe we needed That Green Sauce.