It's hot and we're too listless to even start up the gas rig. All this week we looked for okra pickles. But no dice. Literally just as we were wondering what to have for dinner a BIG package showed up, thanks to OUP.
And here's the plate. Just some garden peppers on the side and a dog on a toasted bun.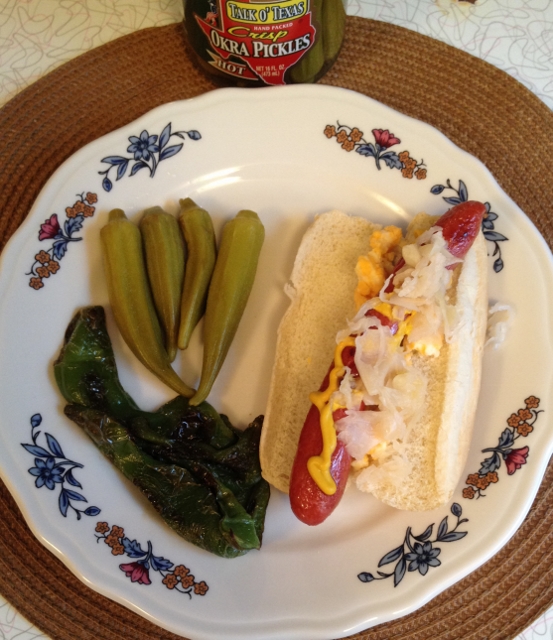 (Cooked indoors on a pan, lol. Told you I was lazy). And thanks again, sir!