In our neverending quest for all-in-one side dishes, we tried garden beans with some scallions, chopped olives, balsamic dressing, and orzo pasta. It was tasty, but due to the rice-shaped perimeter of the orzo, this pasta is a bit tricky to drain.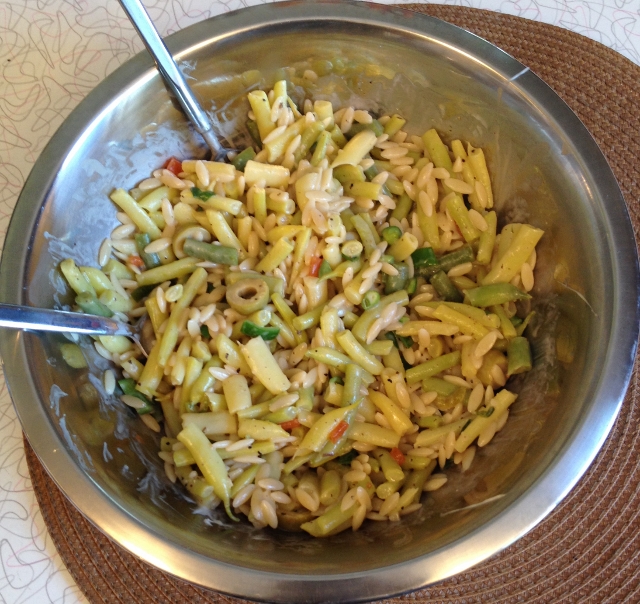 Plated with grilled marinated chicken (also on a quest for achieving not-shoe-leather, plus good sear, and patting it dry definitely helps the sear!) and some onyawn, pepper and tomato, uhh, stew? Relish? with peppers/tomatoes from the garden.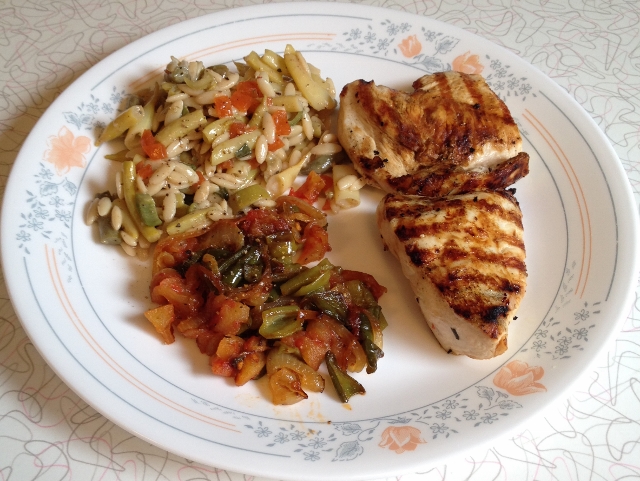 I think plain old macaroni would work better in a cold salad. Something will occur to me to use up the rest of the orzo.