I think you probably have figured out that I like a frittata and especially a crawfish frittata. You think?
Used this stuff - leftovers from last night's crawfish boil. Enough crawfish so there is some in every bite B)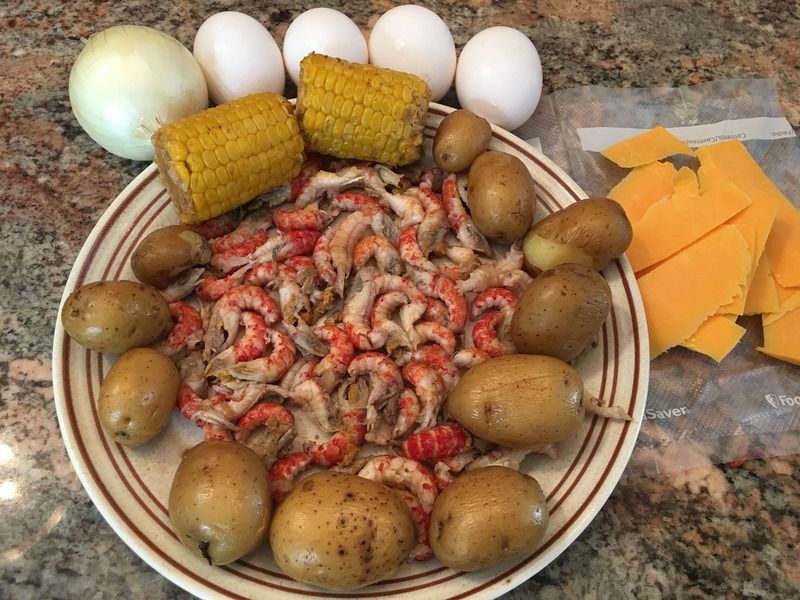 Sweat the onions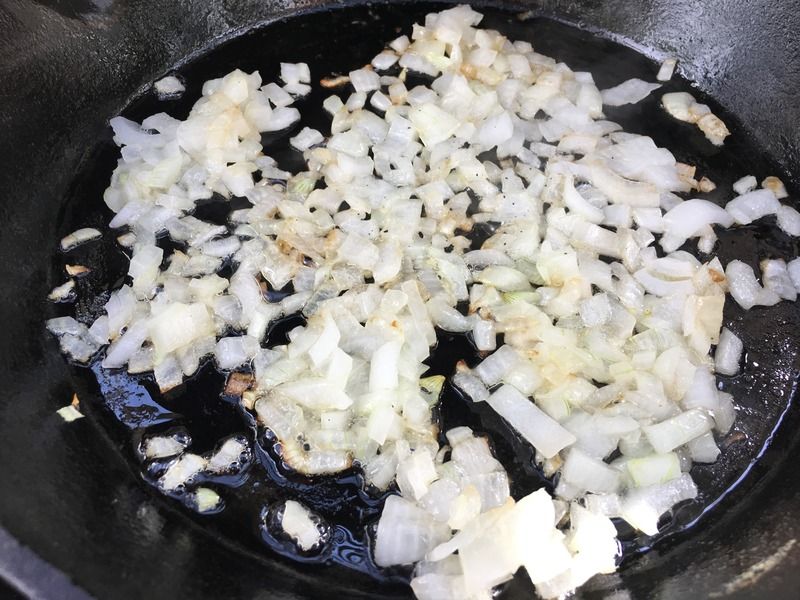 Add the potatoes and corn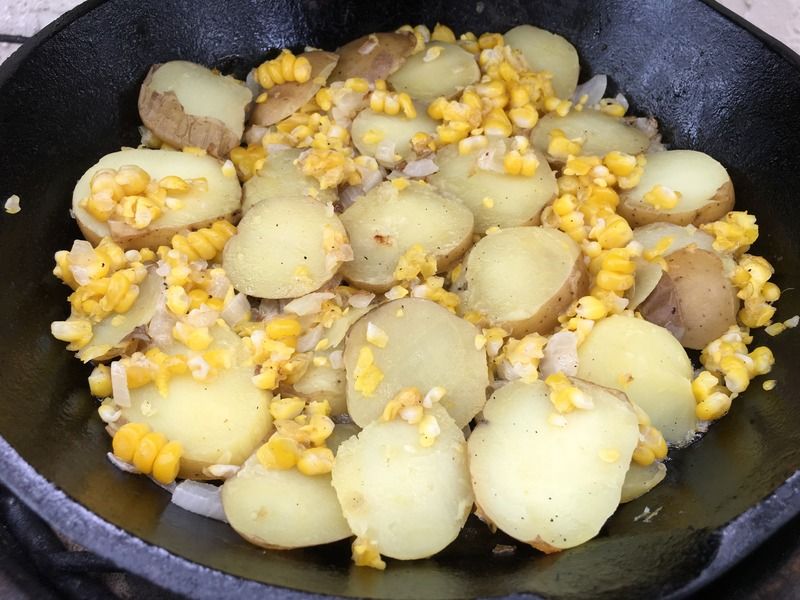 Then the bugs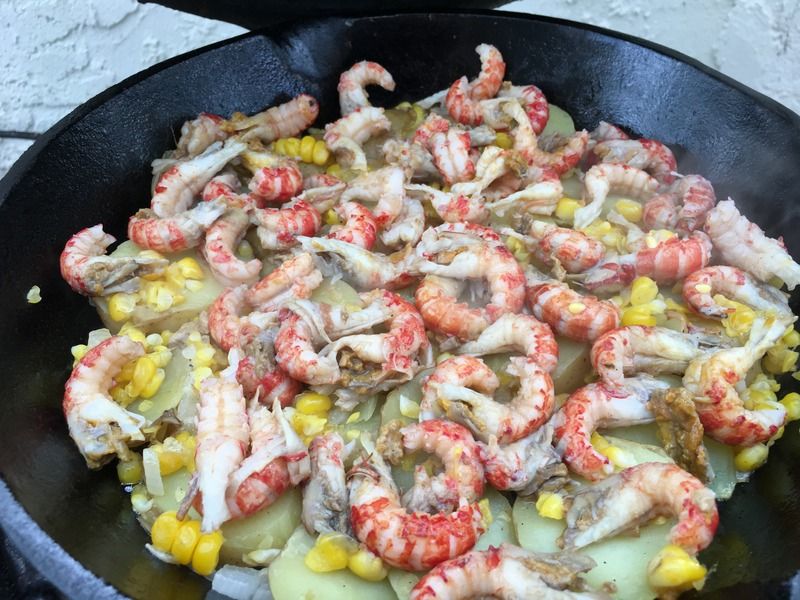 Added the scrambled eggs
Gonna be a few minutes so may as well dig some Yukon golds from the veggie garden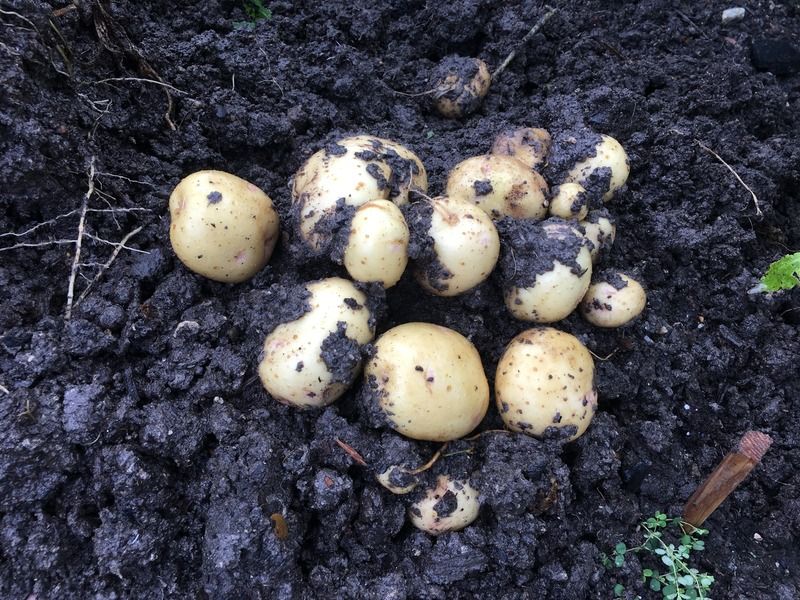 Eggs almost done so the cheese goes on and the torch comes out to brown the top.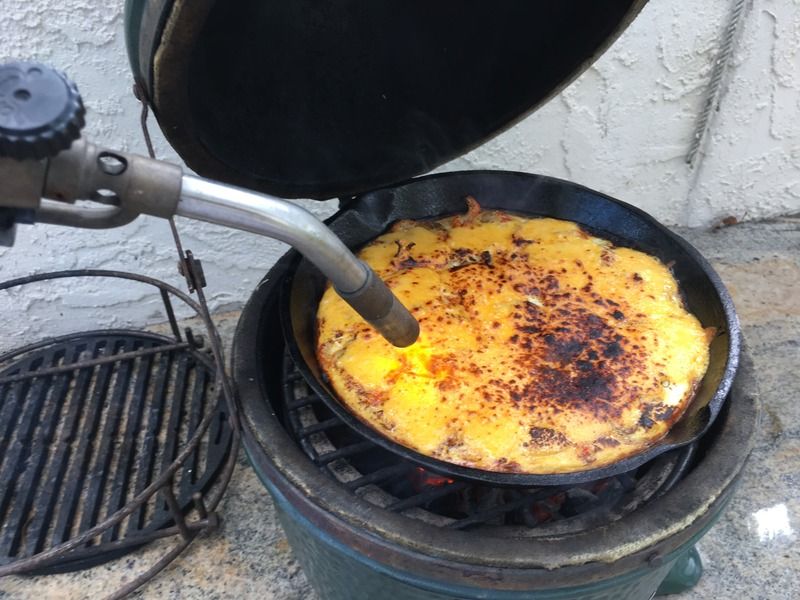 I like