...comedy-style!
It was just us two. Sometimes, friends come to dine, but not this year. So apart from asparagus, baked potato and a coconut mini-cake we found in the 'used food' section, we couldn't decide what to have.
Q some pork steaks? Naaah...didn't want to work hard Easter Sunday. A turkey breast, beer can chicken, lamb, ditto. What about ham? That's traditional, right? But two or three years ago, we had a Bad Ham Experience with a store brand spiral-sliced bome-in monster. So bad it has scared me off ham ever since.
Saturday found us wandering around from store to store and coming up with nothing appealing.
The day before, we got some free food from one of our main stores: a Boar's Head boneless ham sliced and prepped with some delectable brown sugar sauce. We couldn't stop gobbling it.
So Saturday I thought, 'Why not get some of THAT?' But when we went back to the store, the ham display was empty! Panic and tears of recrimination followed. Wandered in a daze through the store and saw, in a different location, the same free food display with THATvery same boneless HAM! Lucky us, we snatched up a smallish one. Easter dinner was saved.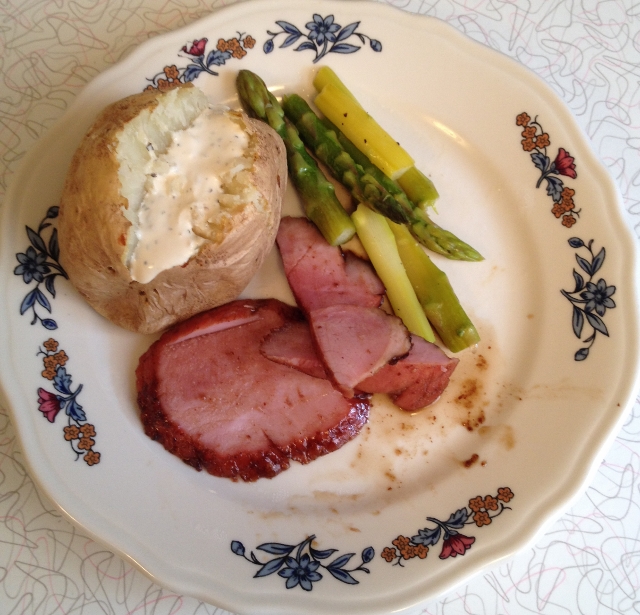 Whew.