Put a chunk of brisket in the brine last Saturday for a 7 day soak. Rinsed it well and soaked in cold water for three hours, changing the water twice so it wouldn't be too salty - just right.
Started out it was just going to be my bride and I with plenty leftovers but then it became 4, and soon 6, and finally morphed into 9 for dinner. Was a little concerned that I had enough to go around but no problema senor. Enough leftover for two corned beef sammies with Swiss and sauerkraut on rye with some sumptuous homemade mustard sauce that one of the guest brought.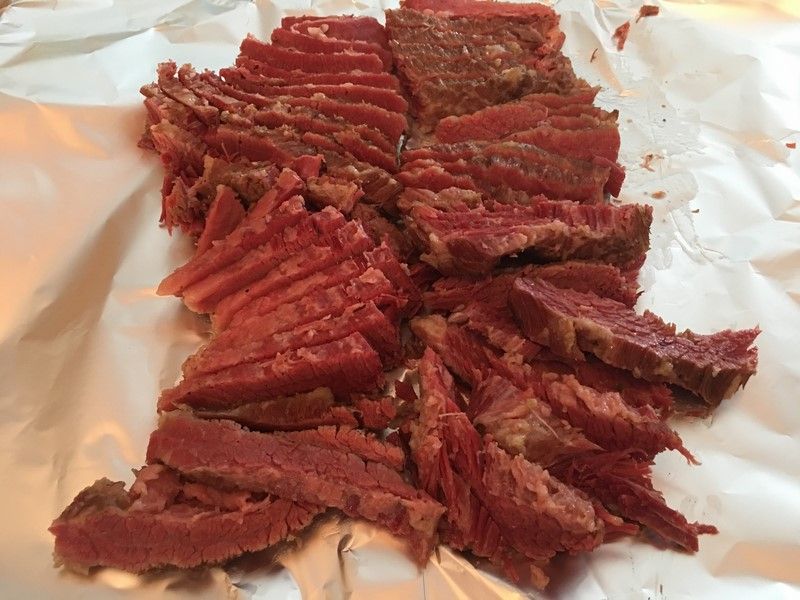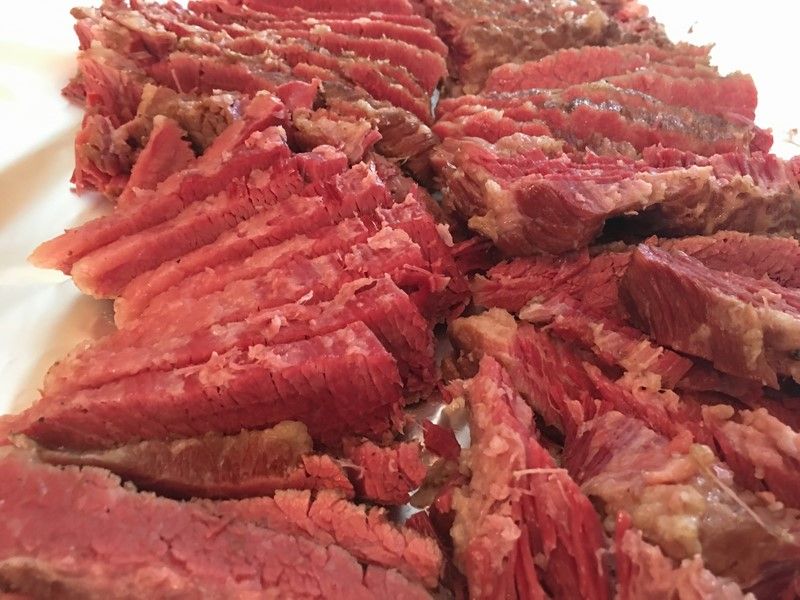 Cooked the cabbage, carrots, and potatoes in the seasoned water used for the corned beef. Will I do this again - absolutely.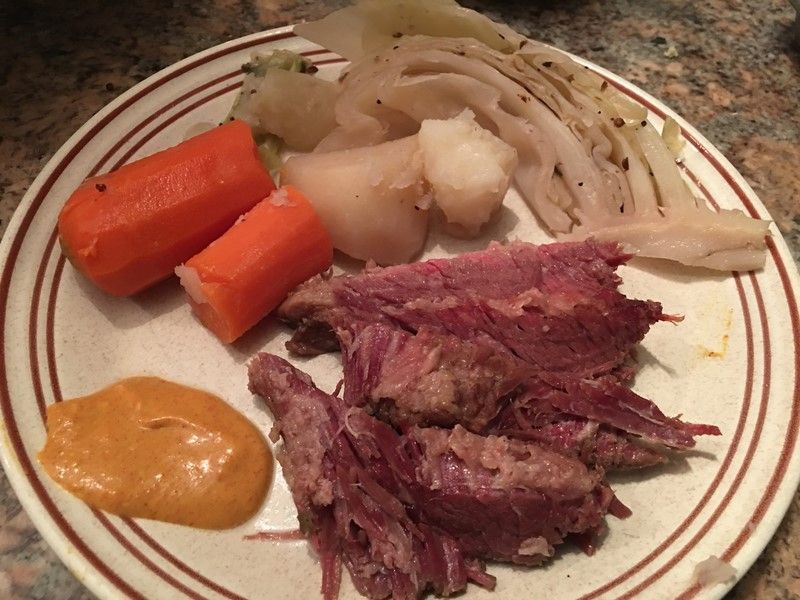 Leftovers B)