We've been watching his shows lately and that makes me want to try out what he does. This was poached chicken. Yes, I realize it has no color.
There's also Pepin's half-nuked, half-baked taters. The inside is ultra-creamy, like good mashed taters, but the outside lacks that true baked crunch. Served with pepper cream dressing and some blue chez chunks.
Then there's my own take on creamed spinach: get some cream of celery soup, coarse chopped celery, a little dried onion and some lemon pepper, and stick it in a slow cooker with a box of chopped frozen spinach. Jacques would probably not approve, but we like it.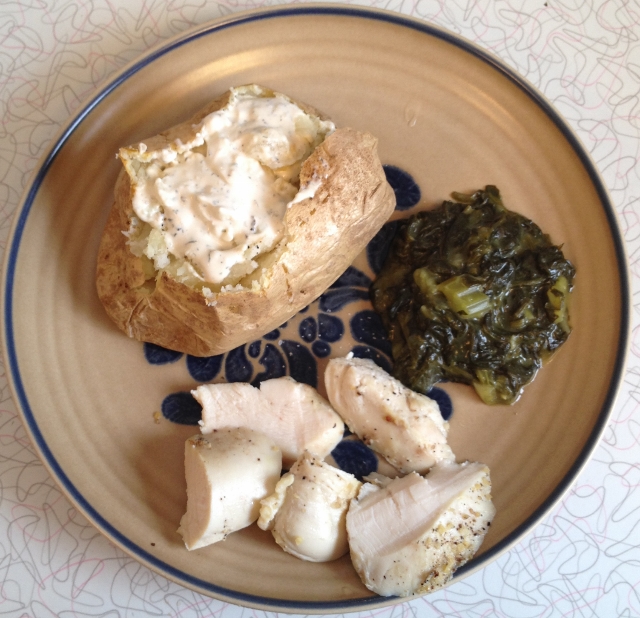 One big mistake: JP used chicken breasts of about four ounces. Ours were twice that weight. I should have butterflied them so they'd cook all the way through. Live 'n' learn.