Maybe because we ARE chicken! It's 30° with 20 mph winds. We were hoping to grill, but the older I get the colder I get.
Oven-roasted, balsamic-marinated chicken thighs, mashed potatoes, swiss chard: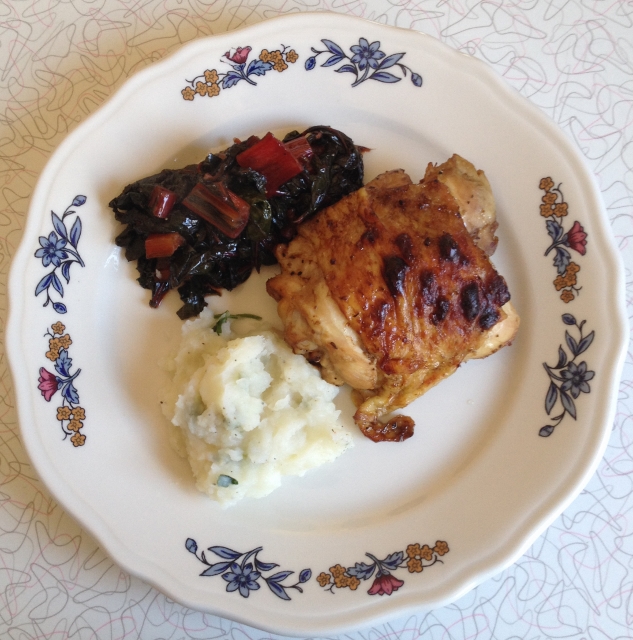 This one was rib steak, Sucklebusters TX Pecan Rub (could have gone a little heavier on the rub), repeat mash, but side salad, Caesar dressing: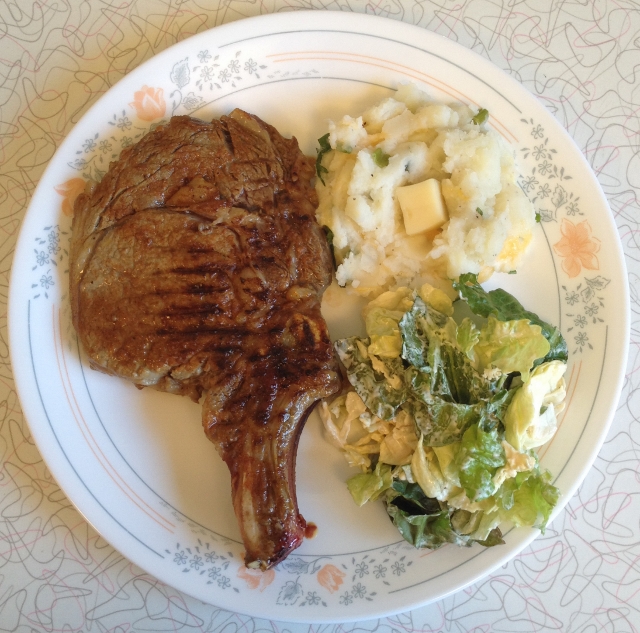 For stuff that had to be done indoors, wasn't bad.