During the summer we grew some jalapenos, some of which turned out to be hotter than any we had ever tasted before. So we just threw them in the freezer for use at some future date.
Well, today was a pretty mild day, here in the Northeast, and we had just bought some ground beef, soooo.....we decided to make poppers with the jalapenos. We made a ground beef and cheese mixture for the stuffing (with extra left over for burgers) and topped the poppers with bacon. The poppers went into a foil pan, on the gas grill.
It was still windy enough to keep the grill from getting very hot, so I wound up cooking these semi-indirect (with 3 of the 4 gas burners on). After about an hour, they were done.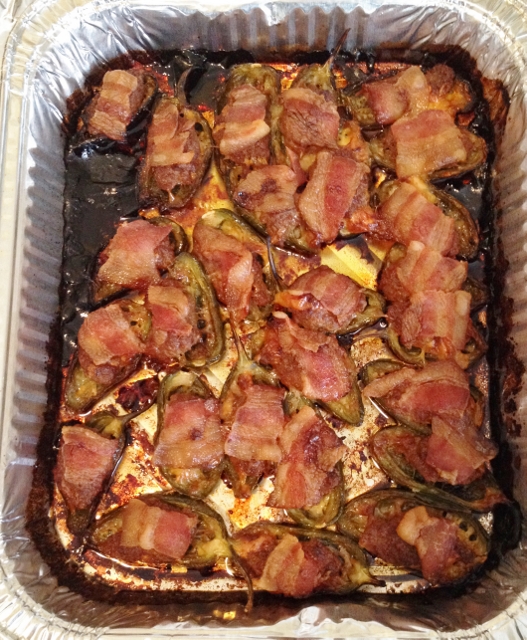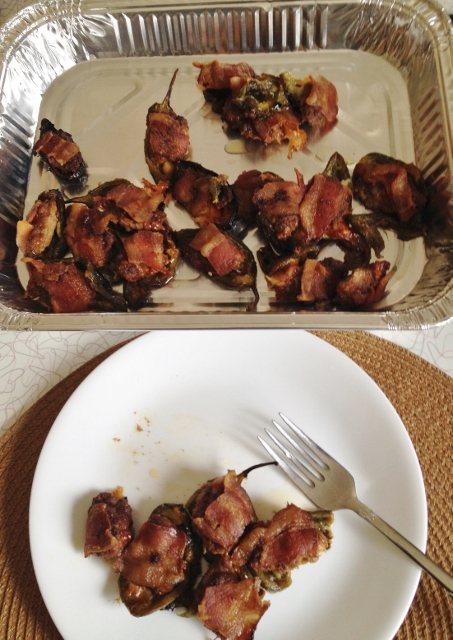 Some of the jalapenos were still moderately hot and some were just mild. None were as scary-hot as when we first picked them in the summer and fall. The stuffing turned out very good and made it all worth while.