Our "go to" smoked andouille from Bourgeois Meat Market in Thibodaux, LA along with a bunch of turkey and venison sausage. Pulled a bunch of homemade turkey, vegetable, and chicken stock out of the freezer and chopped a bunch of onions, celery, and garlic.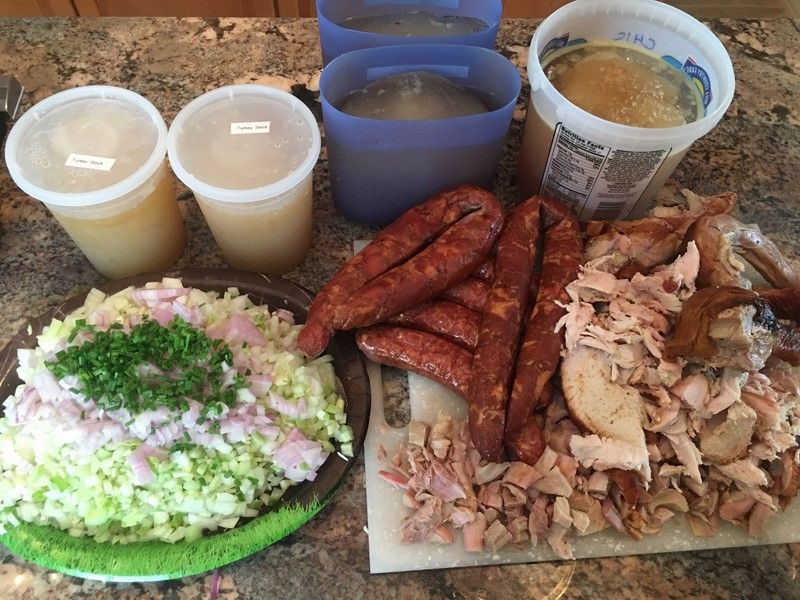 Turn up the heat to max, and don't stop stirring for an excellent roux. This one was quite big and took 12 minutes from the time the flour hit the oil. Have made a few in 7 minutes but they were about half the size of this one.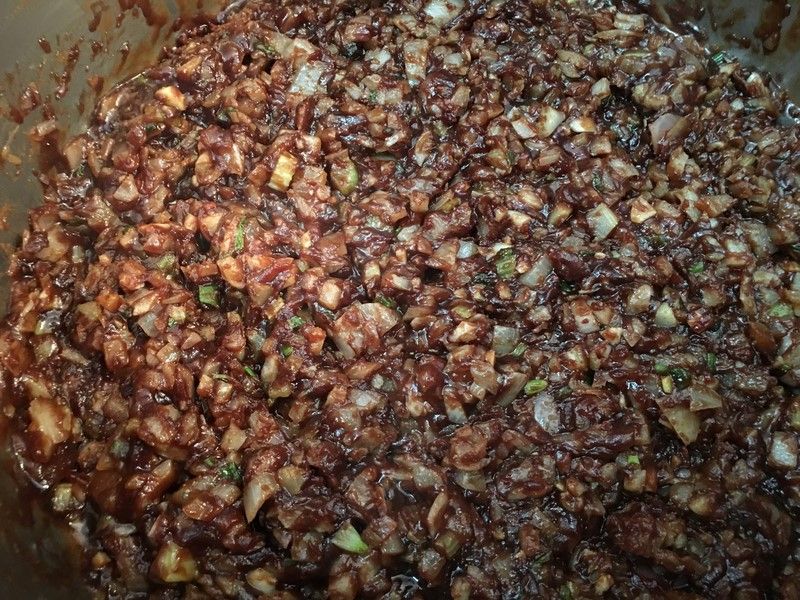 Dang - that is what our neighbor said when I brought them a container. Another one headed to some friends under the weather manana.