Keepin' it Sucklebusters Simple sausages.
Made some smoked sausages spicing all with Sucklebuster blends.
Recipes will be posted.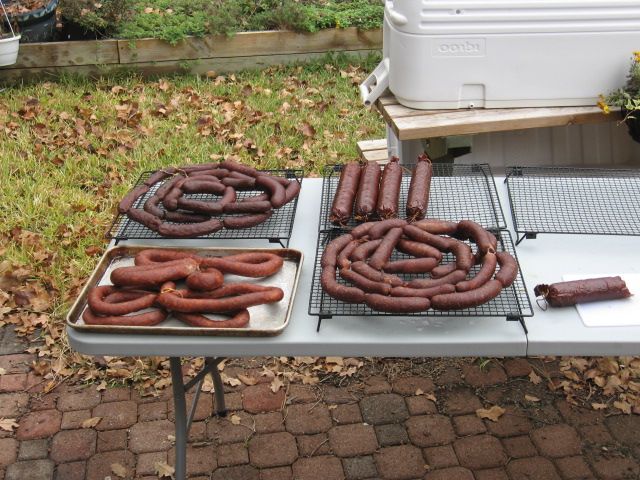 Upper left: Wild Links
made from venison and pork using SB Wild Thang seasoning.
Lower left: SPG Polish Sausage
Made with pork and using SB SPG for seasoning.
Lower right: Hoochie n Jal
made with beef and SB Hoochie Mama seasoning.
Upper right: SPG Summer Sausage
made using venison and pork seasoned with SB SPG.
All were smoked with apple and cherry wood.
Not shown but recipe will be posted: Wallerwurst fresh sausage
made with pork and using SB Hog Waller to season.