I did a "hill country" style smoked sausage. I didn't know what else to call it. I call it that because it's what I was thinking of when I think of Central Texas and especially west of San Antone. East of there are more beef sausages and west of the and up through Central Texas you typically find a wholly pork sausage or pork with some beef mixed. The predominant flavors seem to be coarse cracked black pepper and garlic. Here is one that turned out very good, in my opinion. It's smoked in hickory, which is not traditional to that area but I prefer the taste and the color it gives. It doesn't compete with the meat or the spices.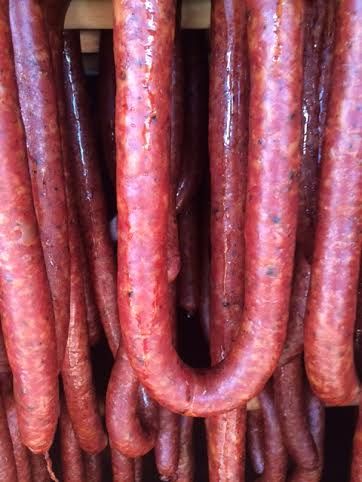 I've also done an andouillette, with certain liberties. I don't use any organ meat. And it is 32 mm. The Frenchy's have their version and Texas has its. I prefer ours.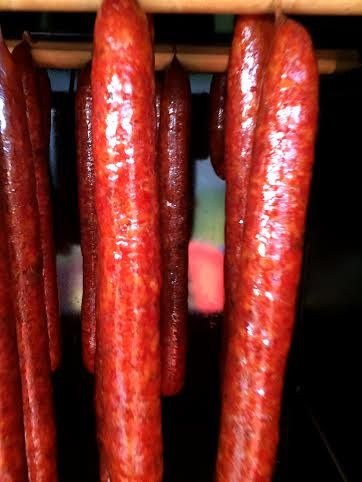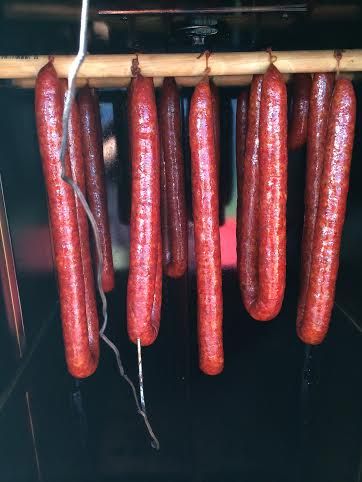 I have int he smoker now traditional Andouille. It's in the larger 60mm casing and very coarse ground. Even hand chopping some of the fat and very lean pieces for a great texture. Pics of it and sliced pics tomorrow.