Had a busy Sunday. Had to break in my new A-Maze-N smoker and try my first batch of bacon. Used Traeger applewood pellets. Getting it going.
Tossed the bacon on and figured why not do some cheese while I'm at it?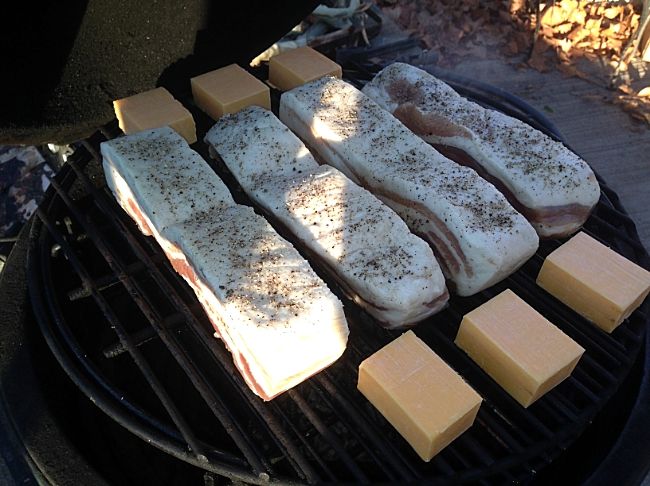 Let the cheese go for about 3 hours and then pulled it. At that point, the dome thermometer wasn't even reading 50F. Sometime later in the cook, the bacon looked like this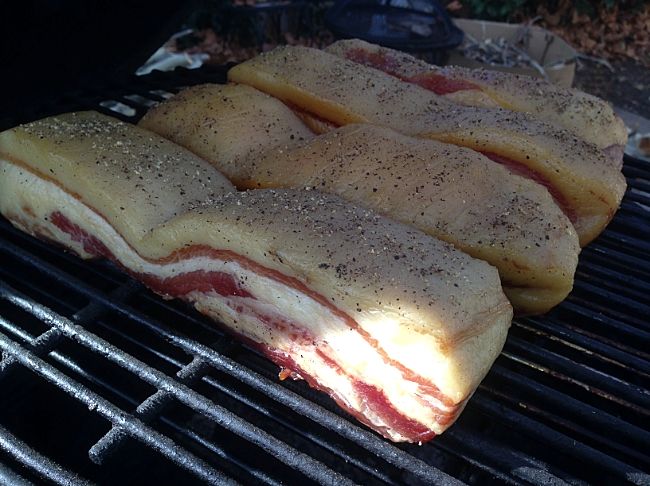 Pulled at 8.5 hours because I needed the grill for dinner. I think it would have continued to smoke at least another 2 hours if not more.
[Monday, I finally got around to slicing the bacon. Played around using a variety of thicknesses to try and figure out what would work best.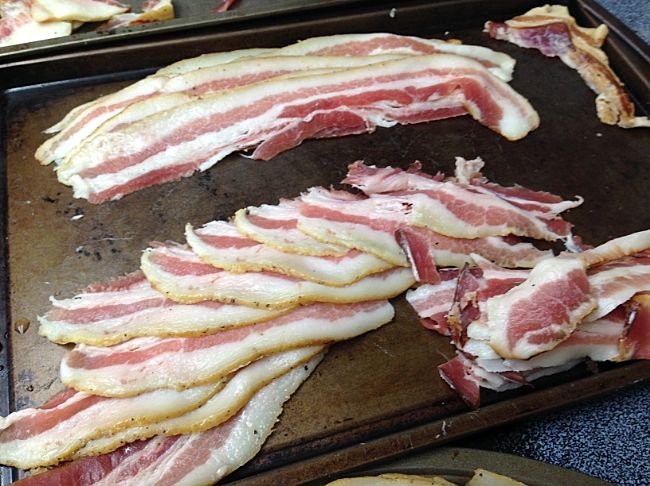 Got it all sliced up and sealed for future use
Bacon turned out really good. A bit salty. Might need to rinse it better or soak it some to draw out some of the salt next time, but for a first try, not too shabby.