Been a while since i've made some jerky, so here it is! Started with about 16 pounds of brisket I trimmed up then prepped for slicing. Once my initial cuts were chilled enough, on the slicer they went!!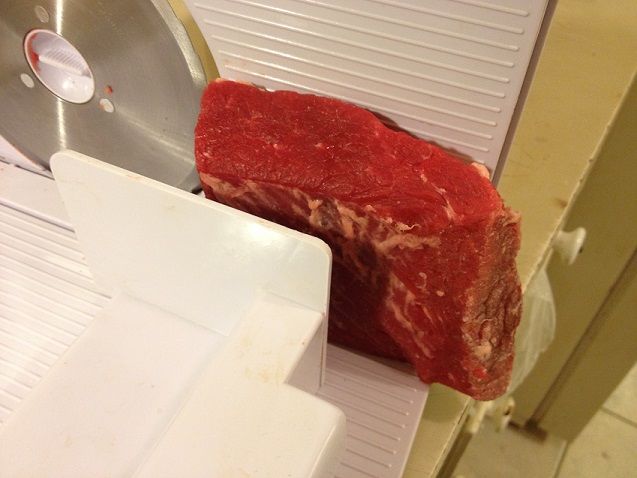 Ended up with roughly 13 pounds of slices, like such; roughly 3.5"x3.5" about 1/8" thick..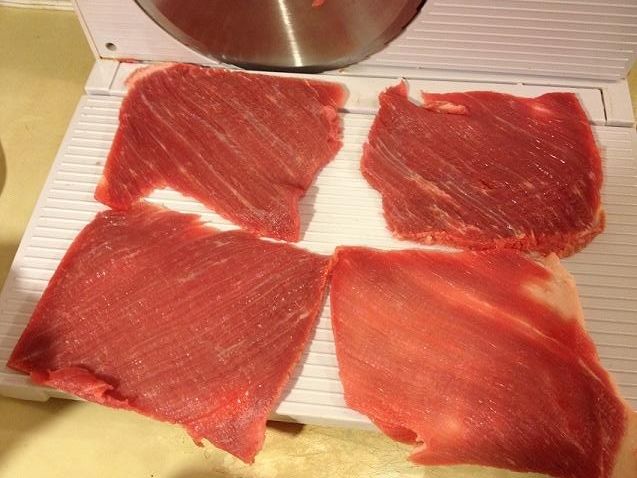 In the bath overnight!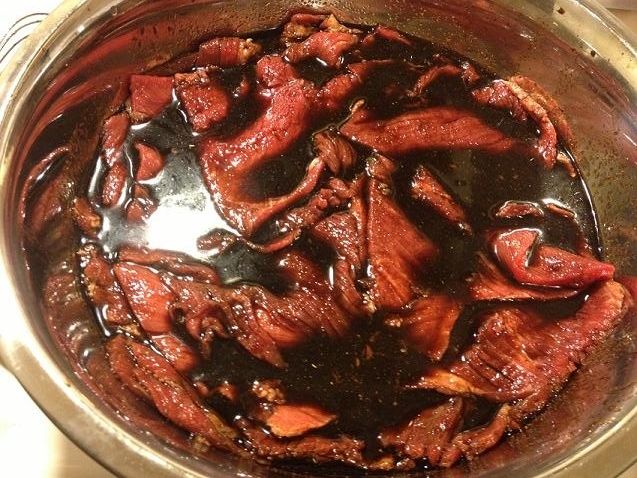 Now out of the bath and patted down prior to going to the oven!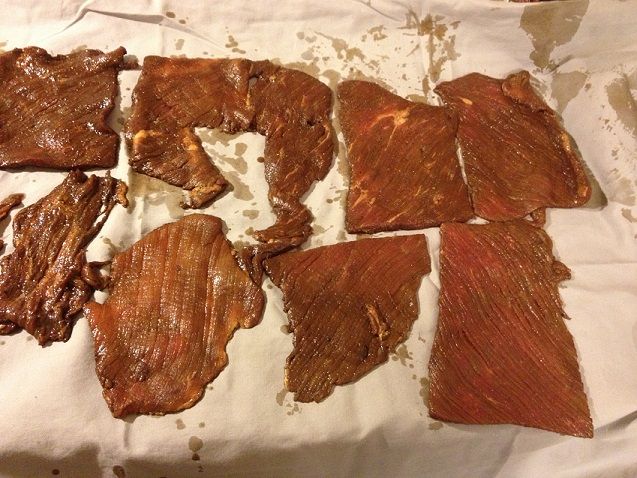 I will have to do this in multiple batches. These are larger slices than I normally make and I only have 2 racks in my oven, which has turned this into at least a 2 day operation
I am happy with the results of my marinade this time and pending on how this first batch today turns out, it may be a keeper! I'll have pics of the first batch up when they finish! Stay tuned!!