I started off last Friday by grinding up 5 lbs of quality pork butt from Hirsch's meat market.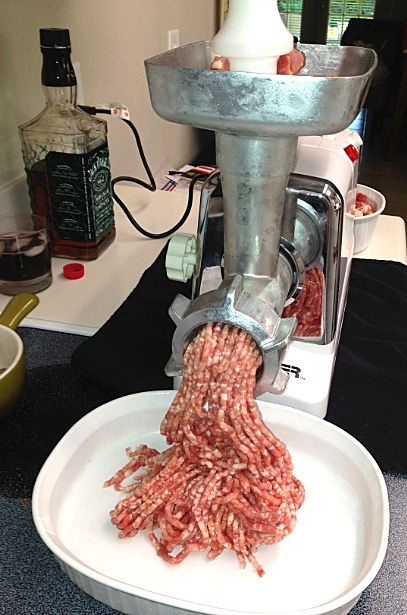 5lbs all ground up, spices and cheese mixed in and ready to sit overnight in the fridge.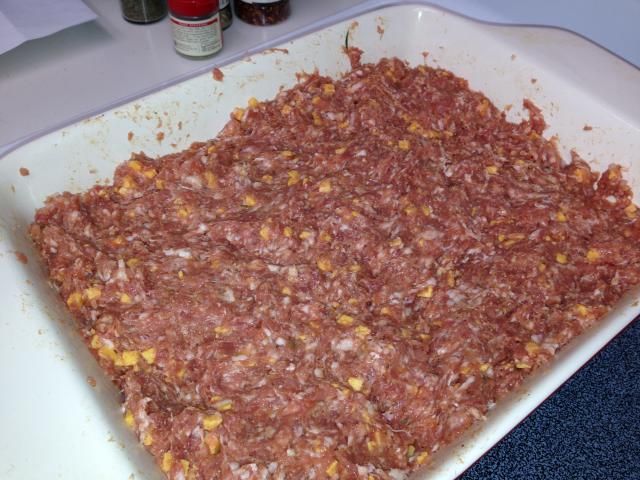 Before stuffing, make sure to test fry a patty and adjust seasoning as needed.
Stuffed them the next day into 32mm hog casings. Two of them got cooked Saturday as a last minute addition to our menu. Just grilled them up on the Mini Egg.
And the rest sat in the fridge. When I finally got around to cooking them, I got my Egg up to 400F and plopped down a Cast Iron skillet filled with 32 oz of sauerkraut, some yellow onions, a bit of beer, butter, dry mustard, garlic powder, paprika, red pepper and some black pepper.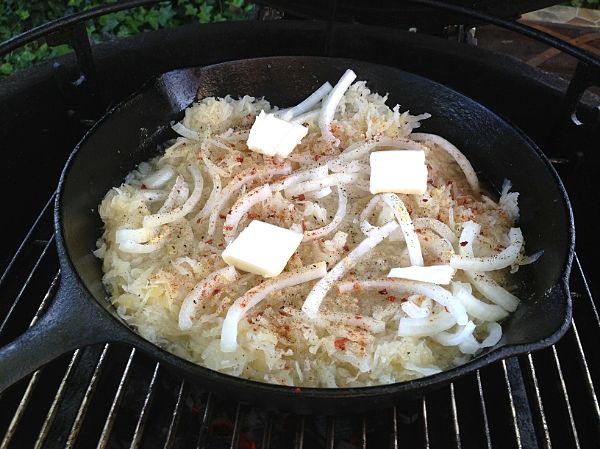 I let that get warm for about 15 minutes before throwing in my cheddarwurst.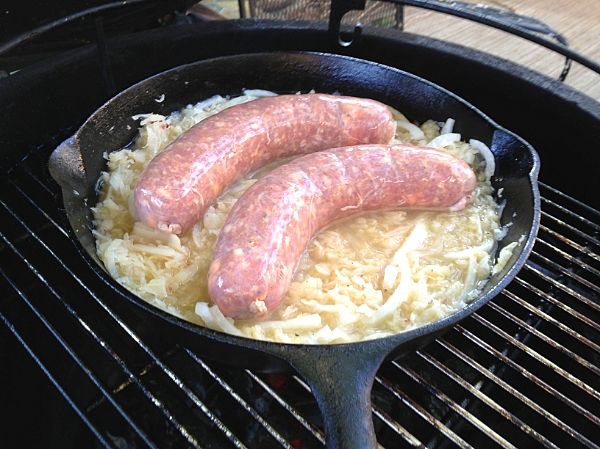 I cooked the wurst for 15 minutes, flipped and another 15 minutes and then put it directly on the grill.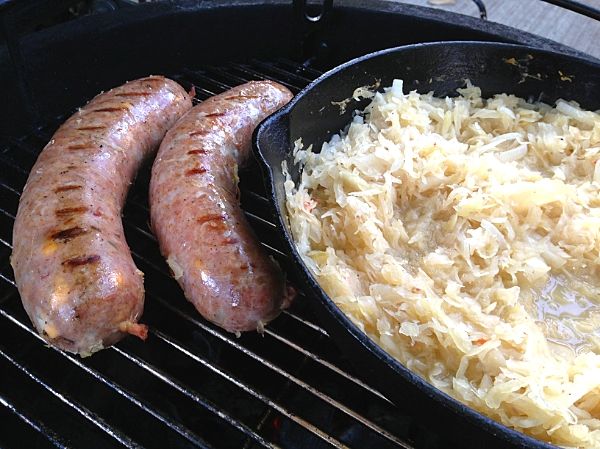 Let that cook about another 10 minutes or so (IT temp was 150) and then pulled it.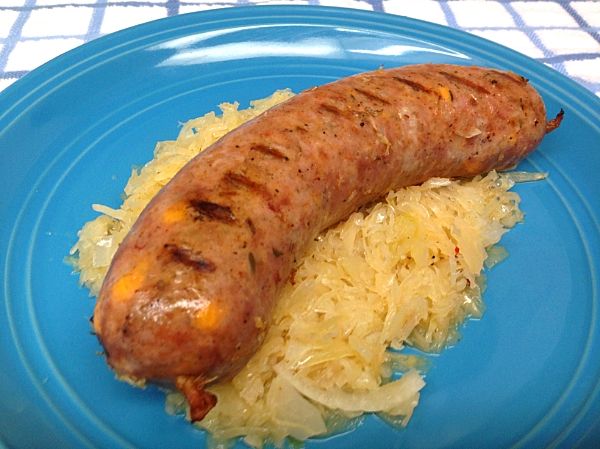 Gotta show a sliced shot.
If you look real closely and squint your eyes, you can see a bit of smoke ring even.
Ingredients:
•5 lb pork butt, ground
•5 tsp Kosher Salt
•5 tsp sugar
•1 Tb Ground Coriander
•1 Tb Ground Sage
•1 tsp Paprika
•1 tsp fresh Rosemary, finely chopped (or 2 tsp dried)
•1 Tb Dry Mustard
•1 tsp Black Pepper
•1 tsp Nutmeg
•8 oz Cheddar cheese, cubed in ¼" pieces (high temp cheese if you can find it)
•1 cup cold water
•32mm Pork casings; tied off into 6" lengths.