For Christmas my in-laws got me the meat grinder attachment for my kitchen aid mixer. I have been wanting to make Polish Sausage ever since my Grandma have me the recipe that my Grandfather brought with him from Poland almost 62 years ago. Since it was my first attempt at fresh sausage, I only did a small batch as a test run. Started with 1 lb 9.3oz of sliced pork steaks.
Using black pepper, kosher sea salt, marjoram, and fresh garlic
Cubed and mixed with the seasoning.
1 pass through the grinder, I decided to send it through again...next time will stick to just one pass I think.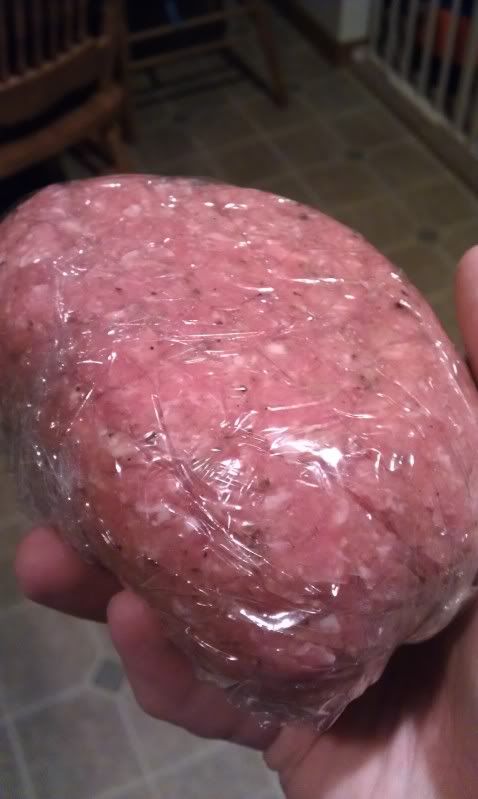 Wrapped and into the fridge for the night, to let the flavors enhance a little. I did test fry a little patty and it wasn't too bad.
Today decided to make patties, since I couldn't find any casings locally. Figures I would freeze a then for quick lunches.
Fried one up and slapped it on some bread, only thing missing was some onions, sauerkraut, and some horseradish!!
overall it wasn't bad, next time I will add more garlic and black pepper, and a little more pork fat. Had the general taste of the Polish Sausage we had as a kid growing up, just needed a little more kick to it! I managed to get 7 patties out of the batch. The consistency of the sausage was spot on!