So another batch of brisket jerky made last night, this is the first of it to come from the oven this morning.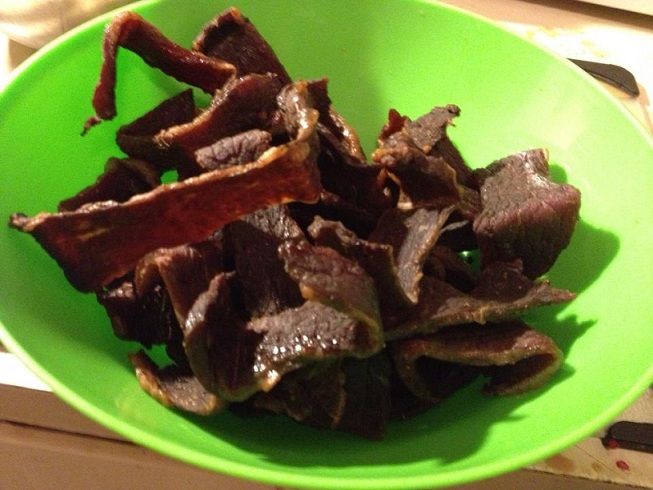 My question is in the flavoring. While the jerky is good; dry but not brittle, the flavor is lacking much. Tastes like dried beef, not the jerky taste you would expect
It's almost as if the marinade didn't take at all. It marinated for about 3 - 4 hours, and the slices were ranging up to no more than 1/4' thick (pre-dry). The marinade itself was pretty basic, soy sauce, worcestershire sauce, salt, pepper, onion and garlic powders, cayenne, liquid smoke (since I dry in my oven) and some water. The marinade was also strong to the taste (I didn't really measure anything, just added til I had the flavor I wanted in a good concentration). Is it the marination time that needs to be extended? The second half of this batch marinated overnight, a minimum of 10 hours for sure. Jerky is drying in my oven at 150-160 for about 12 hours. Any ideas?