Cooked up some chili kits from Sucklebusters, kiddos wanted to try the Ghost chili and I wanted to try the new dump comp. chili.
Both are easy to make recipes, used ground chuck for the meat, can of broth,can of tomatoe sauce,onions, red bell pepper, green bell pepper. We all tried the Ghost Pepper, and all agreed it was the hottest chili we ever tried. We all finished a lil condiment bowl and instantly felt the pain. My lips were still numb after 10 minutes. I actually put two scoops of comp. to 1 scoop of ghost with plenty of fritos,onions,cheese, really good but still has a heck of a kick.
Jeremy up to the challenge, he liked it. got that from his Mama.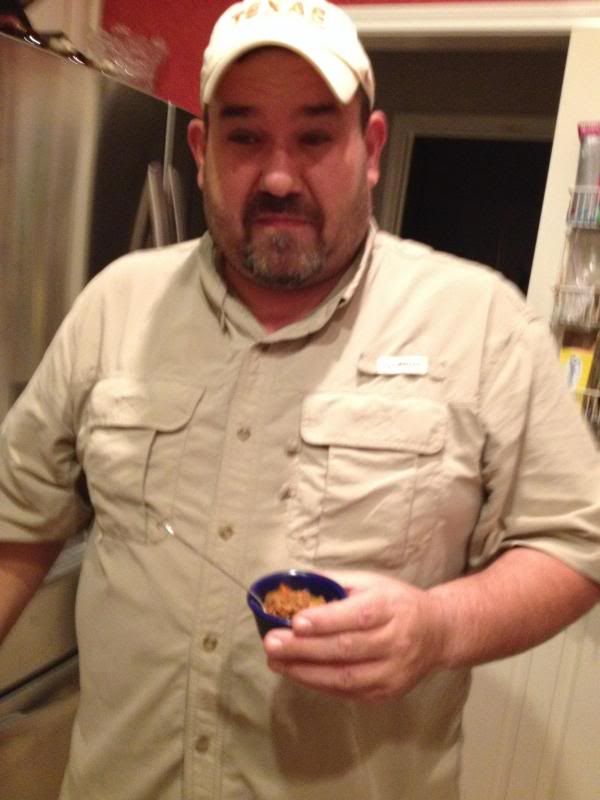 Brought tears to my eyes. Hats off to you Gator, The Ghost disclaimer is on the spot.
.