Pork Chile Verde
Posted: Tue Jul 31, 2012 9:52 am
Sure, it's not the traditional chili found here, but I love it so I thought I'd post. Last night was a recipe from my favorite Weber cookbook, Charcoal Grilling. Smoked Pork Shoulder that was then braised in tomatillos and beer. It is so good and so easy.
Little 4 lb Pork Shoulder Rubbed and ready for the smoker.
After an hour of smoking, it is put into a pan with tomatillos, onions, chiles, garlic and beer (I used St. Arnold Santo) that were pureed in the food processor. Cover and let it go for another 2-3 hours. The result:
Cube or shred the pork, skim the fat off the sauce and toss them both into a sauce pan on simmer for a little bit. Add some chopped cilantro and a dollop of sour cream and you have dinner. I serve it over rice, but it also holds up on its own.
The final dish: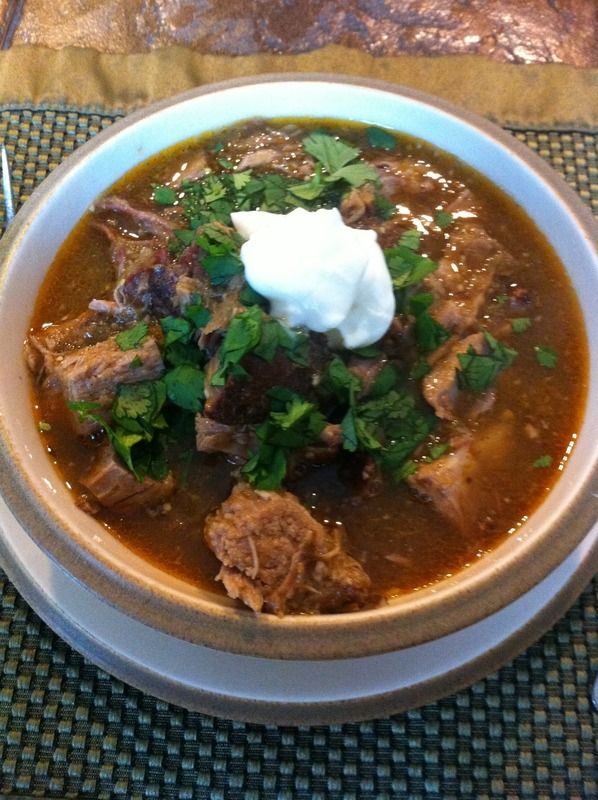 The recipe calls for a Weber Kettle, but I like my WSM for it since it is a low and slow dish in the 250-275 degree range.