Moderator: TBBQF Deputies
Retired Lawman
Posts: 4677
Joined: Sat Jan 13, 2007 11:34 pm
Location: Ft. Worth, Texas
Contact:
ChileFarmer wrote:Yeah, but Chuck we all know your just weird. CF
Thats besides the point!
Chuck
http://cookinwithchuck.blogspot.com
- Updated 01/10/10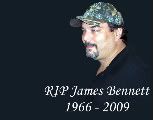 Rustler
Posts: 249
Joined: Mon Feb 25, 2008 8:28 am
Location: North Central Texas
Contact:
"You can always put chili in your beans....but you can never put beans in your chili."
Wick Fowler

I like it both ways....but I never cook with beans in mine. My wife takes my chili and pours it over rice....which is an acquired taste.
"I don't always smoke meat, but when I do...I use a drum. Stay hungry my friends!"
---
Users browsing this forum: No registered users and 2 guests