Moderator: TBBQF Deputies
Retired Lawman
Posts: 4677
Joined: Sat Jan 13, 2007 11:34 pm
Location: Ft. Worth, Texas
Contact:
ChileFarmer wrote:Yeah, but Chuck we all know your just weird. CF
Thats besides the point!
Chuck
http://cookinwithchuck.blogspot.com
- Updated 01/10/10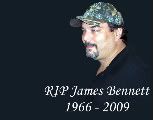 Rustler
Posts: 249
Joined: Mon Feb 25, 2008 8:28 am
Location: North Central Texas
Contact:
"You can always put chili in your beans....but you can never put beans in your chili."
Wick Fowler

I like it both ways....but I never cook with beans in mine. My wife takes my chili and pours it over rice....which is an acquired taste.
"I don't always smoke meat, but when I do...I use a drum. Stay hungry my friends!"
Pilgrim
Posts: 6
Joined: Sat May 12, 2018 8:18 pm
Contact:
Once you add beans its no longer chili, after that you have spicy beef stew.
Good rule of thumb:
There is a special level of heck reserved for child abusers, people who talk in the theater and people that put beans in chili
Pilgrim
Posts: 39
Joined: Wed May 09, 2018 11:25 am
Contact:
Beans in chili -YES. Otherwise, it's just meat soup.
I use black beans in my chili.
Pilgrim
Posts: 45
Joined: Fri Mar 23, 2018 6:52 pm
Contact:
I don't really understand the fanatical insistence that beans don't belong in Chili. Growing up in West LA and East TX, most Chili had beans in it. That's what I'm most comfortable with. Moving around and trying Chili in other parts of Texas, I grew to love both styles. As long as it tastes good, who cares?
——————————————
There is love enough in this world for everybody, if people will just look - Vonnegut
Instagram/behindthepinecurtain
---
Users browsing this forum: No registered users and 2 guests