I started this build over a year ago but daily life, weather, and anything else that could get in the way did.
I built the trailer first.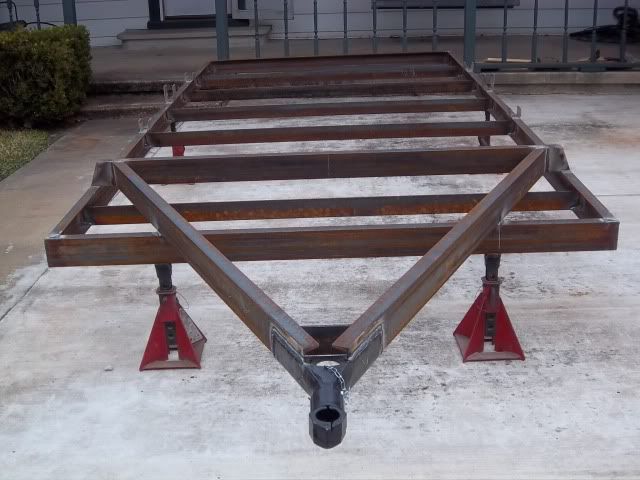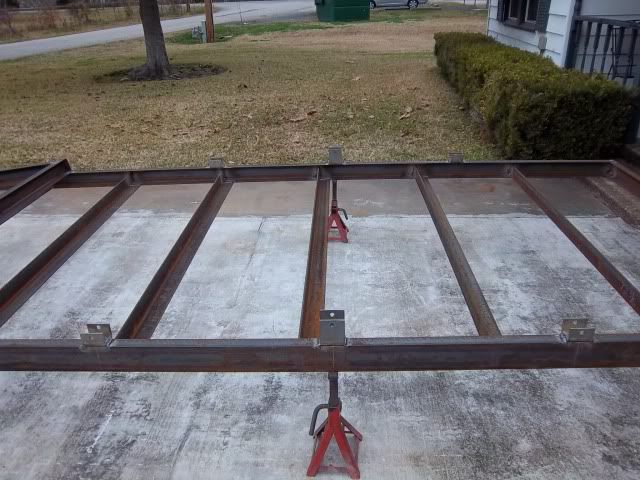 Then I added my canopy.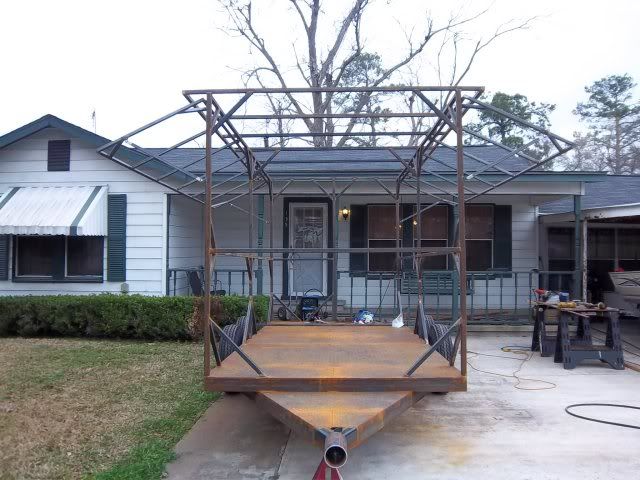 My wife needed a step.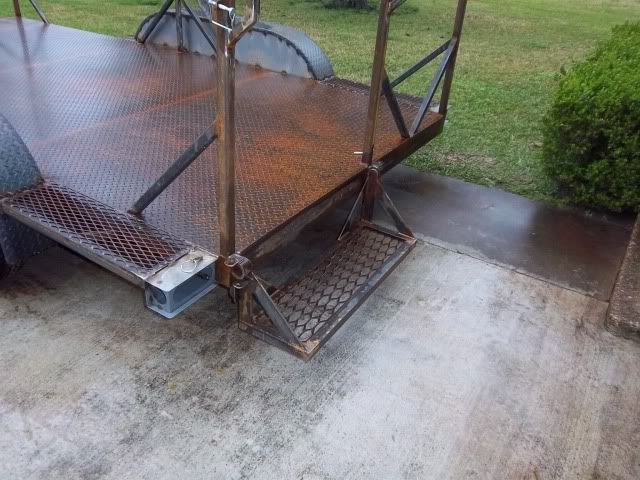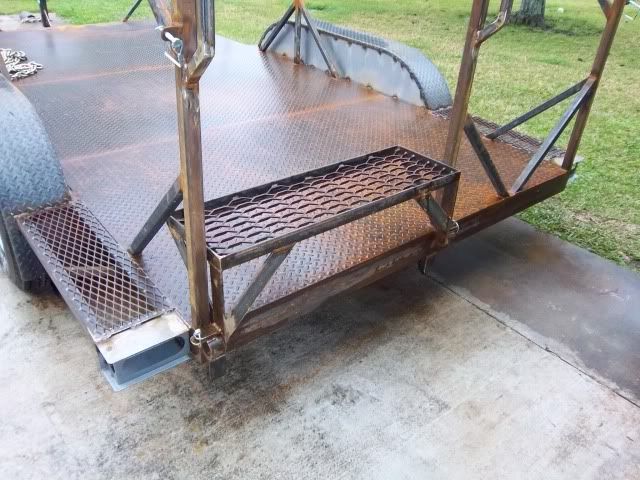 Propane bottle holder.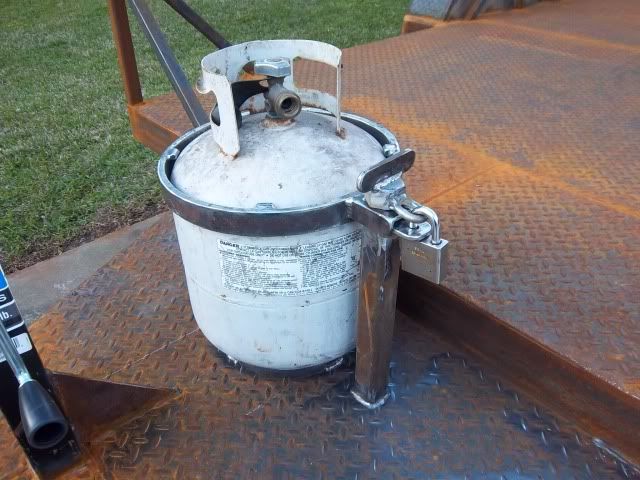 My 250 gall hybrid cooker.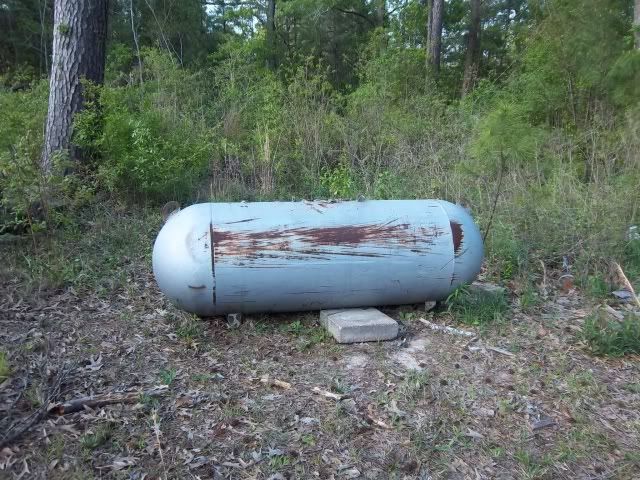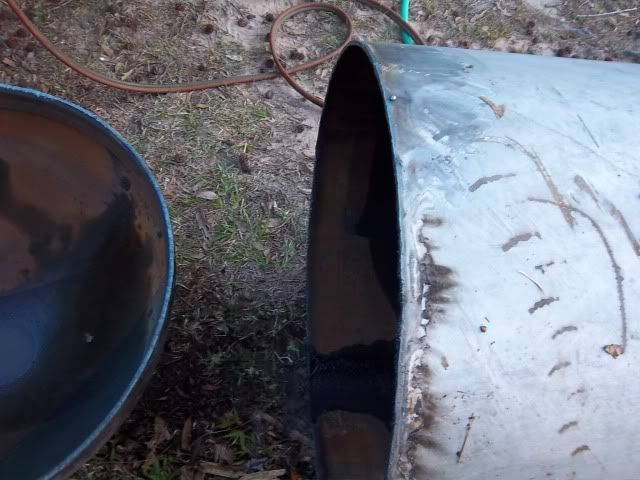 Firebox.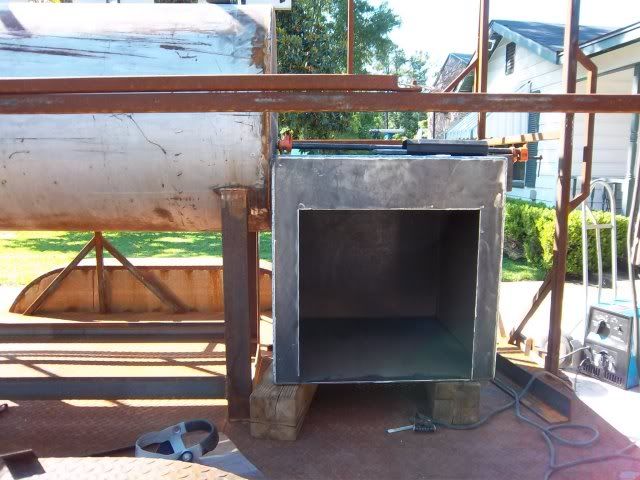 Tuning plate rails and deflector.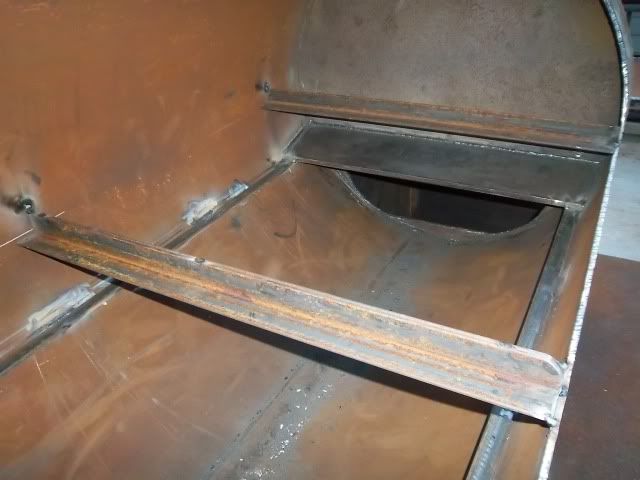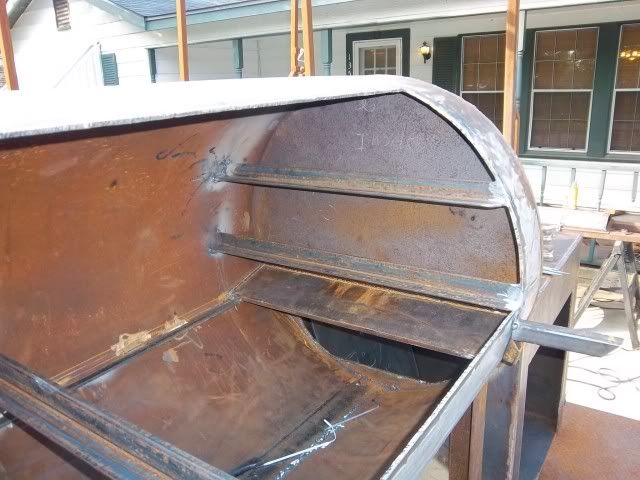 My cooking chamber door.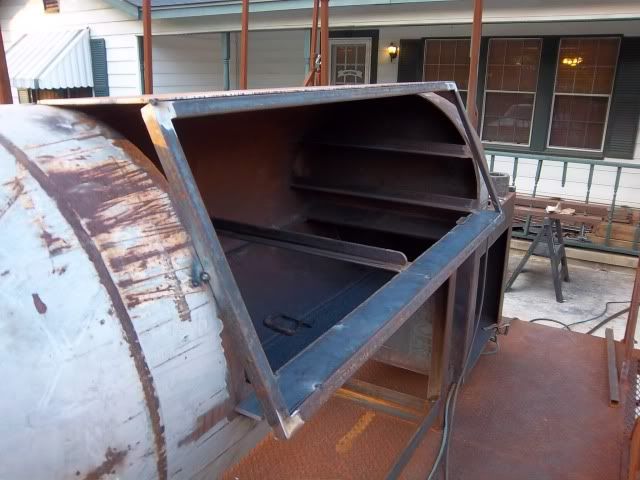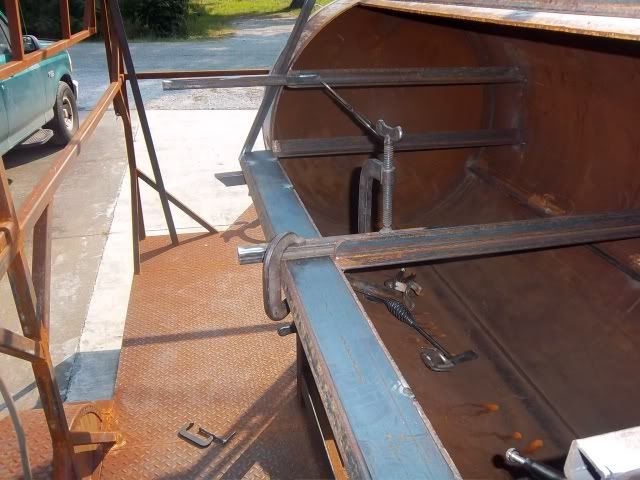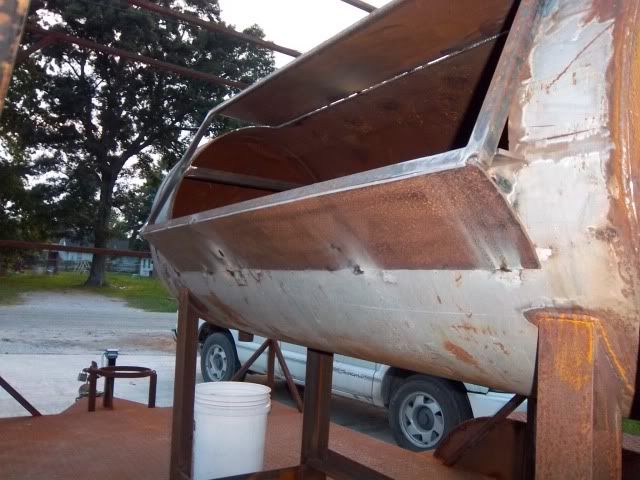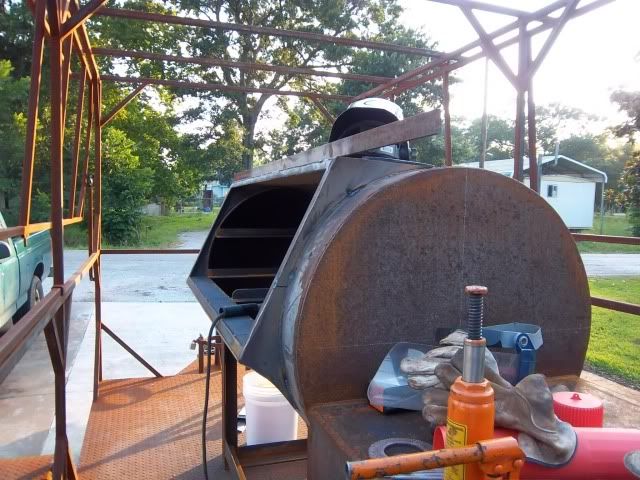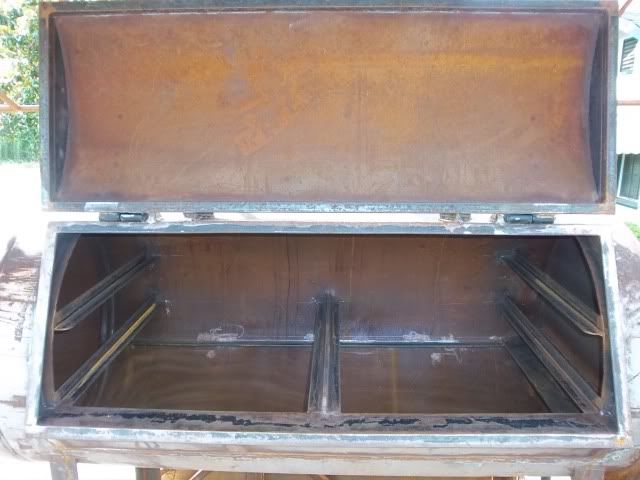 Top and bottom grates.
The top Grate serves as whole hog grate as well.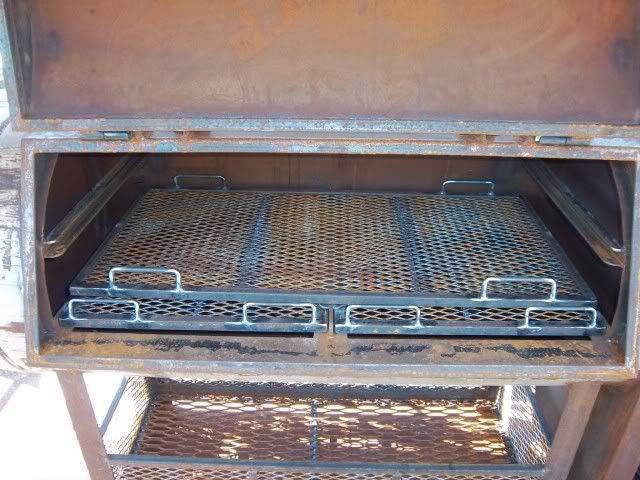 Counter weights.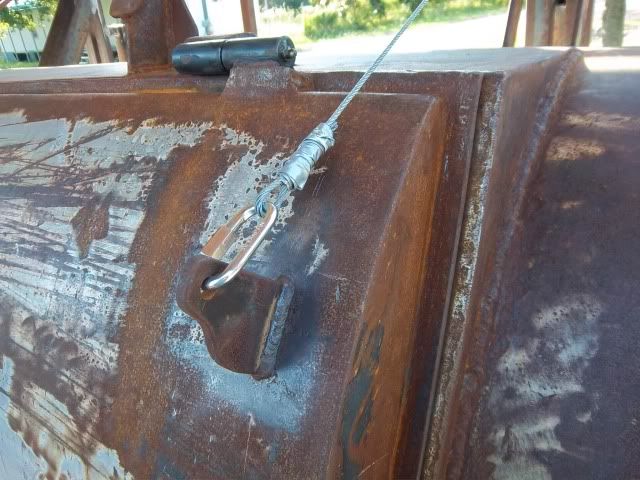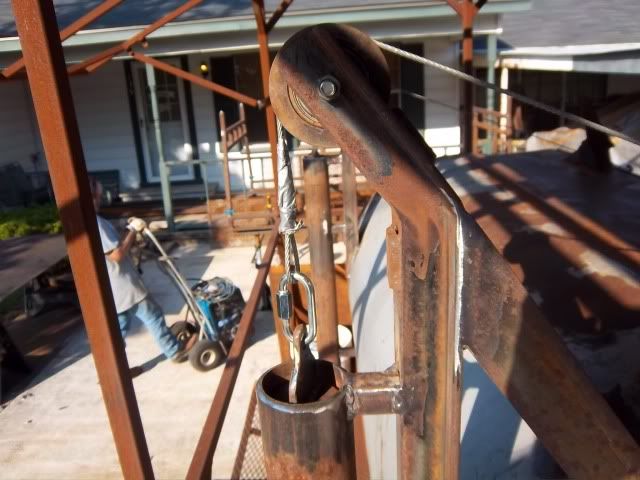 Warming chamber.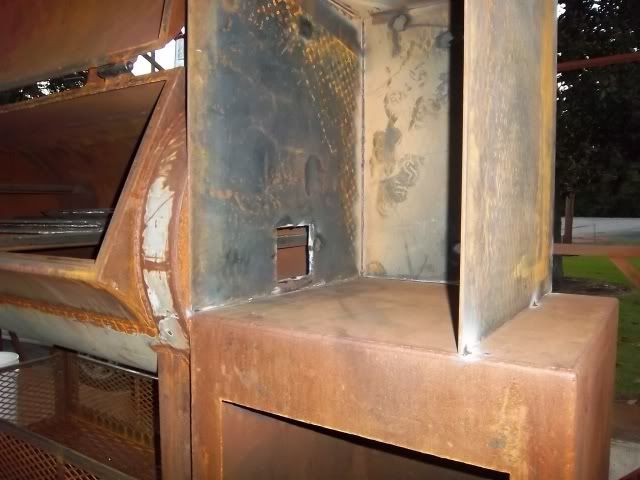 Adding smoke to the chamber.
Warming chamber doors.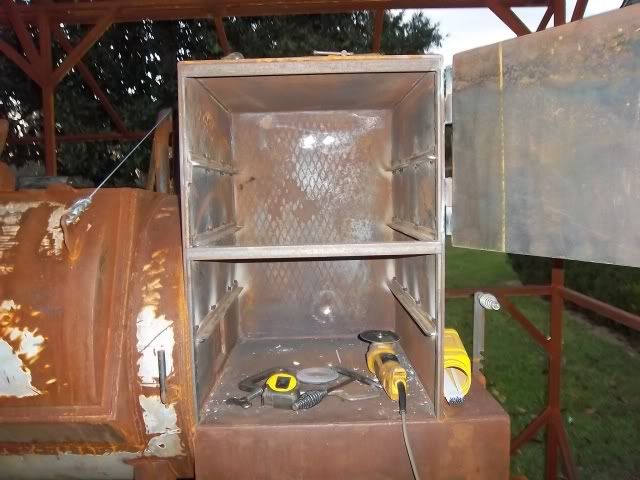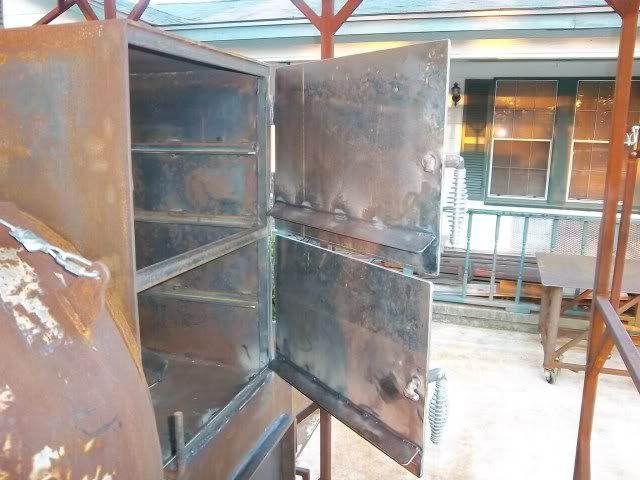 Firebox door and intake.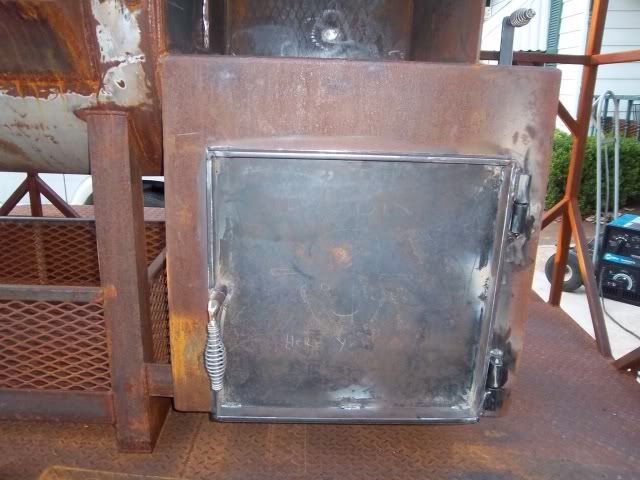 Added my 6" exhausts.
Warming chamber grates.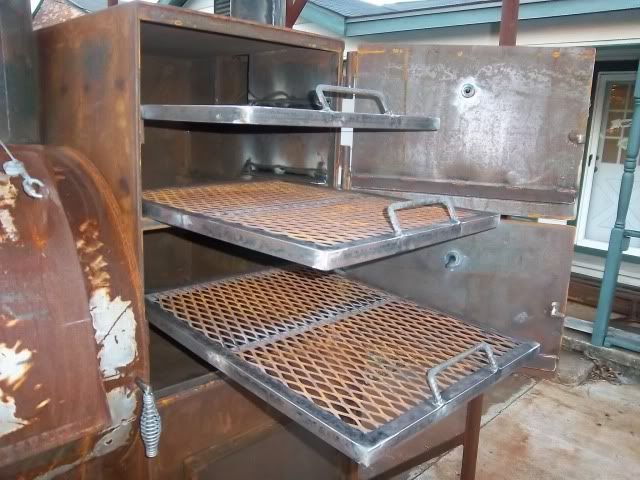 Swing away prep table.
20" x 36" charcoal grill.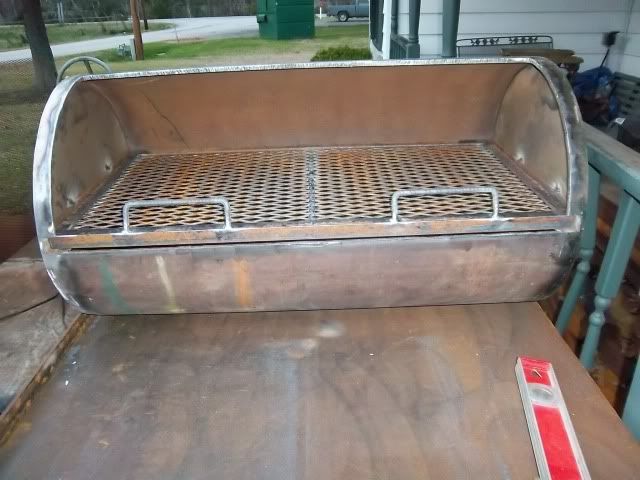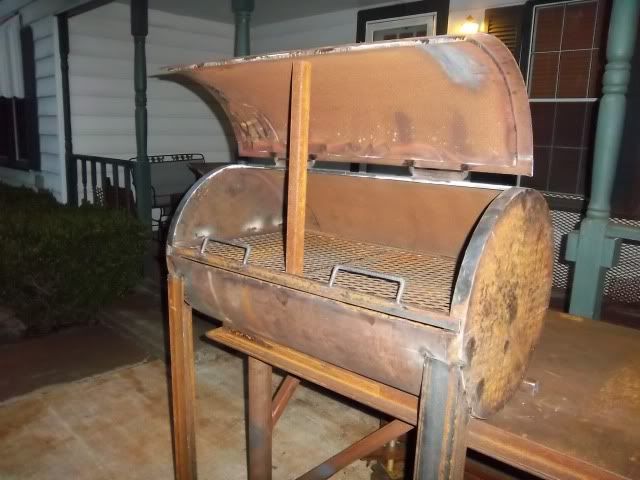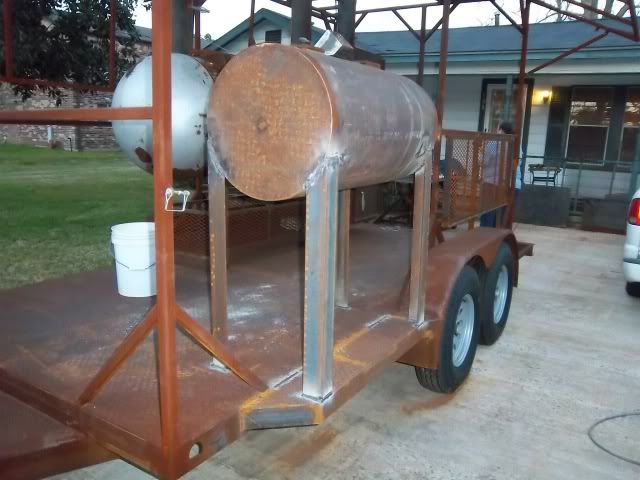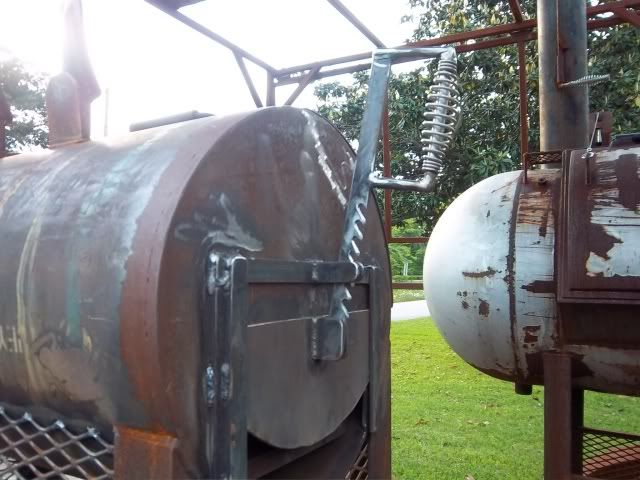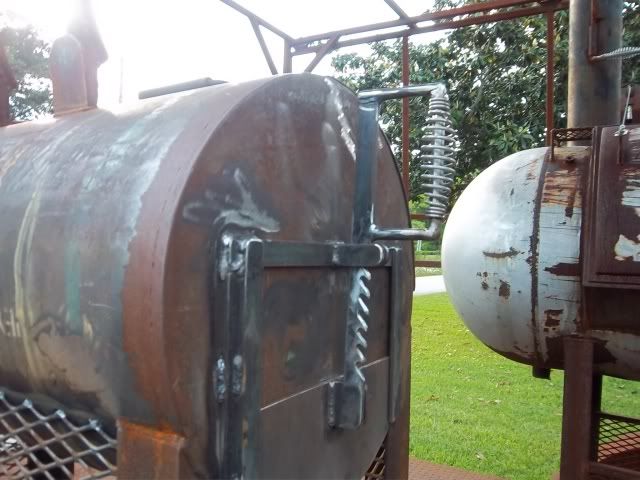 Added the front wing,stove top burners and sink.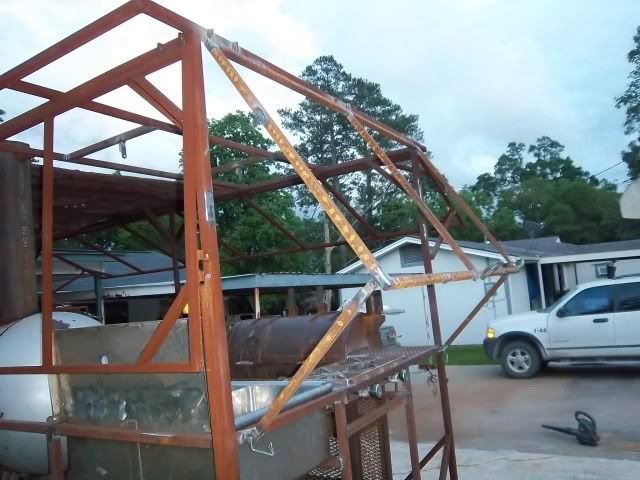 It stows inward to reduce wind drag.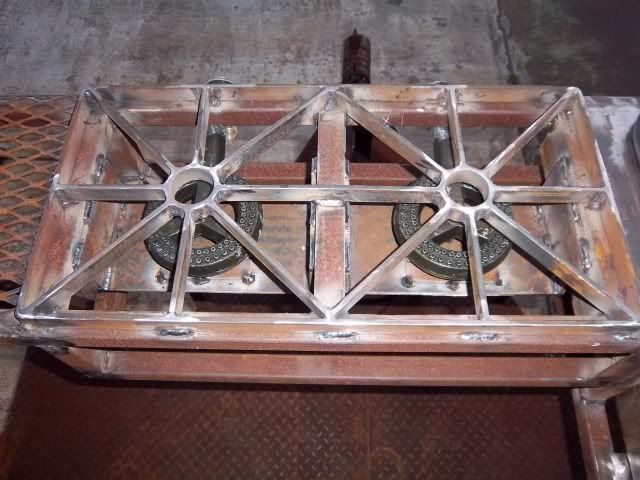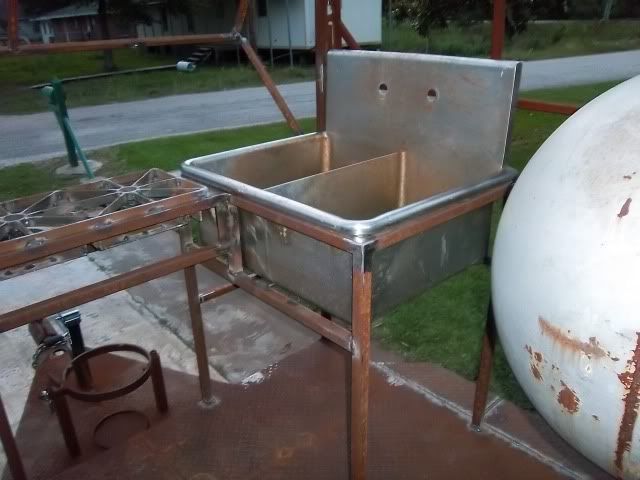 Just before going to paint.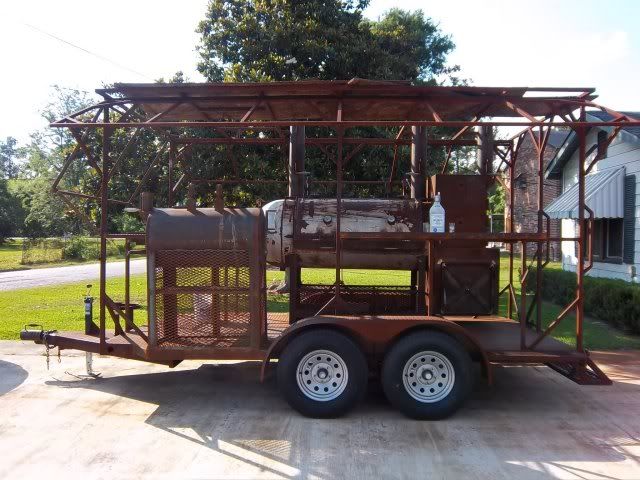 She is at the paint yard as I type.