I wouldn't recommend sugar on a prime rib.
I bet the ones you have seen tied up have had the ribs removed in one piece then tied back on for the cook. Like this (I cut this one in half to make 2 "two rib" prime ribs.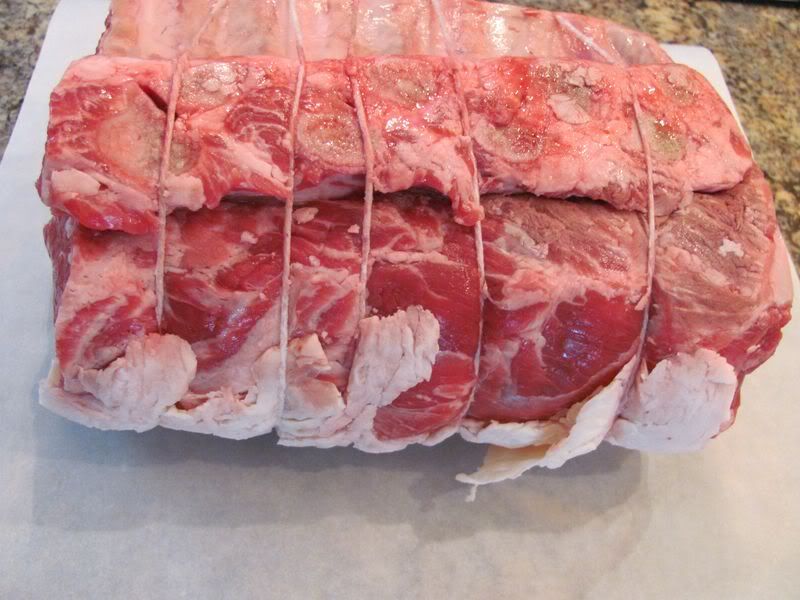 The one they have in the freezer may or may not have the rib rack attached.
I like using just salt or something like a Montreal Steak seasoning - a seasoning normally used on a steak that doesn't include sugar. I have used a smear using creole mustard, fine chopped garlic, rosemary, olive oil, and salt.
A real good sear on all sides to develop the Malllard Reaction (google is your friend) and then roast with indirect heat to desired temp. I'm pulling it at around 128 -130 and resting for 10-15 minutes.
Searing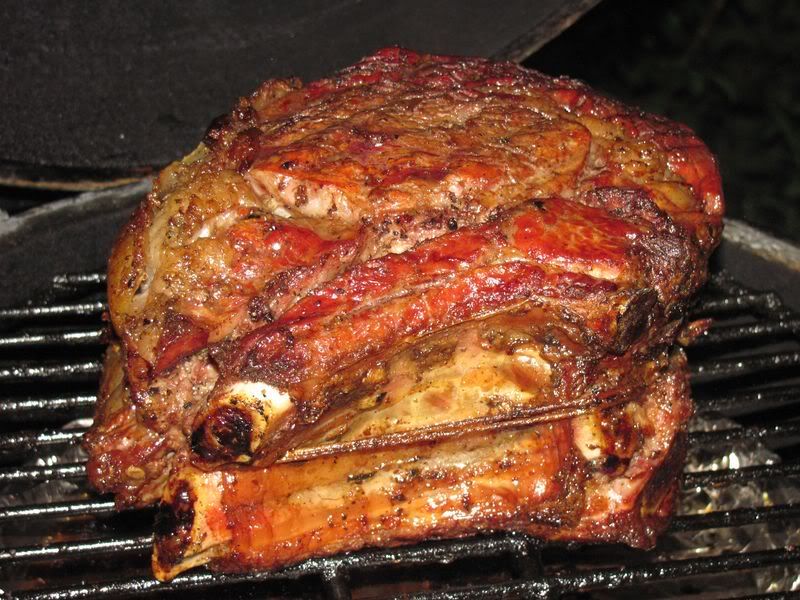 Roasting
Plated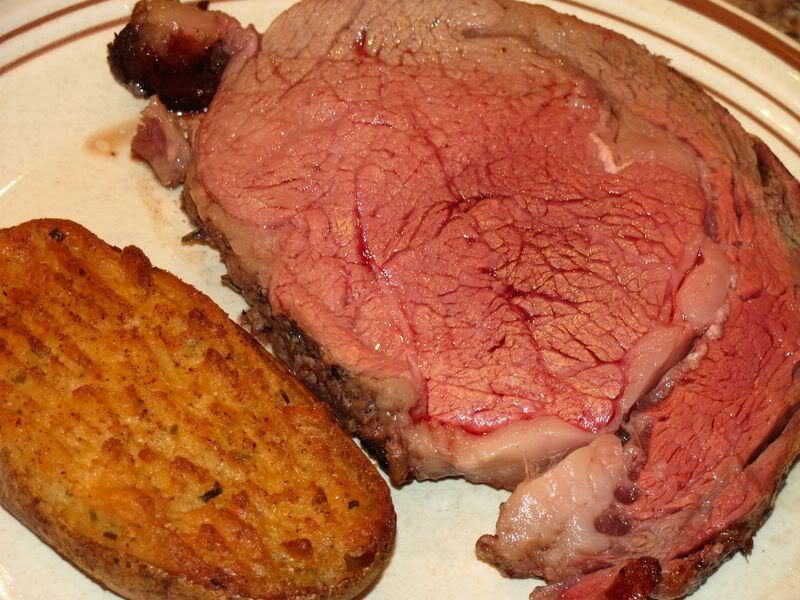 A real treat the next day is to put the ribs back on the pit with plenty smoke.
An alternative is to roast to around 125, then do a reverse sear. I prefer searing first to take guess work out of the finished temp.
Good luck with it.