Brief Story:
All the time I was growing up at home my Mom made a homemade candy at Christmas that she called Pinoche. We all loved it and bragged about it for years. Then one day Mom was having her hair done in the Beauty Shop and she mentioned how much we all loved her Pinoche. Well, the beauticians became hysterical with laughter and finally told Mom what the Spanish definition of Pinoche was. My Mom freaked out and from that moment the Pinoche/Penuche became Brown Sugar Fudge.I would like to share her recipe for the Holidays:
Mom's Brown Sugar Candy (aka Penuche/Pinoche)Ingredients:
One box of light brown sugar (2 cups firmly packed)
Two tablespoons of oleo (margerine for you whipper snappers)
3/4 Cup of sweet milk (or the milk of your choice)
One teaspoon of vanilla extract
One tablespoon of White Karo syrup or Corn Syrup
One Cup of chopped nuts (Texans prefer pecans)
Directions:
Bring Brown sugar, Karo, Milk and Margarine to a boil until it passes the soft ball test
Then add Vanilla extract and Pecans
Beat by hand until creamy (this can be a learning experience)
"Do not over beat or it will turn to sugar"—shouts Mom
When creamy—just pour onto wax paper allow to cool and cut in to squares.
Footnote:
Mom says you have to beat all candy with a Wooden spoon or it won't be any good------so use what ever kind of spoon you have---but don't tell Mom
Of all the Goodies during the Holidays, I looked forward to Mom's P? Oops, I mean Brown Sugar Fudge the most, even tho she could spread some Divinity and Fudge that made grown men fight for the last piece.
I made the first but not last batch for our Christmas Day Gathering today.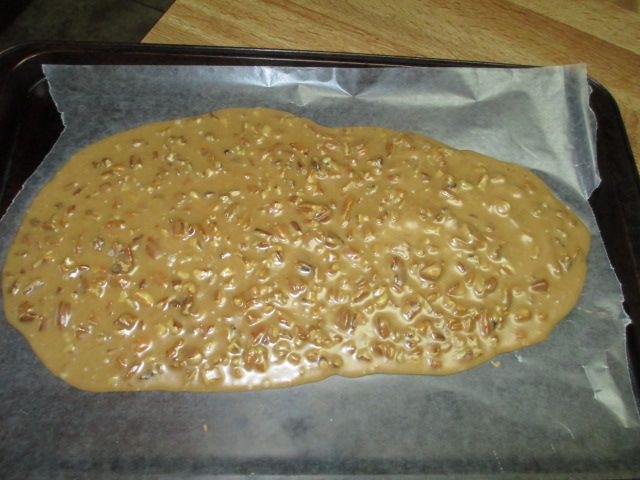 Wishing all of you the Merriest of Christmas' and may Peace reign over you and yours.
Emmett