Well 2017 West cookoff is in the books. Hats off to a couple of forumn members. Big Ed,hit Grand Champ and Nick Dunin RGC.
Out of 87 teams Ed, hit 1st in brisket and a 1st in chicken. Well done bro. Limey BBQ was able to hit a 3rd place brisket as well.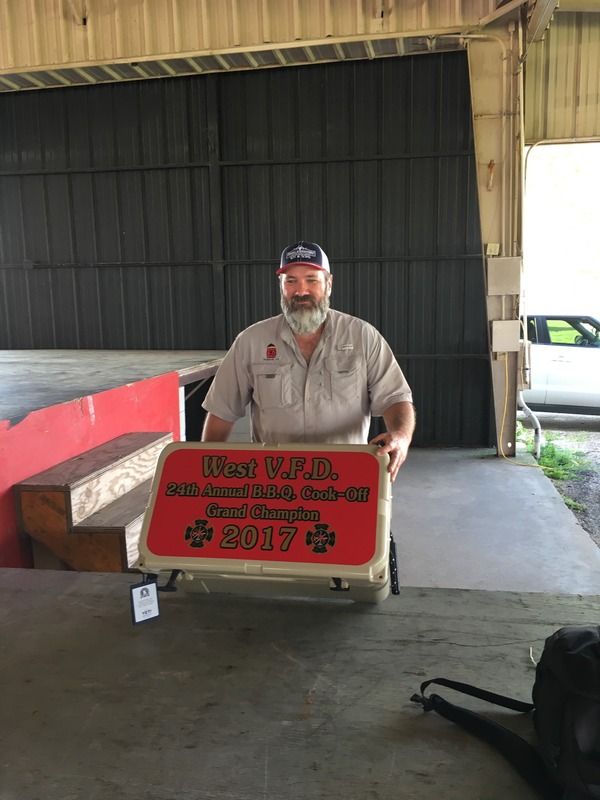 Big Ed BBQ in the house!
My 3rd place cup awards, Top 10 each got a set of 3 tarvis cups with the WEST VFD patch.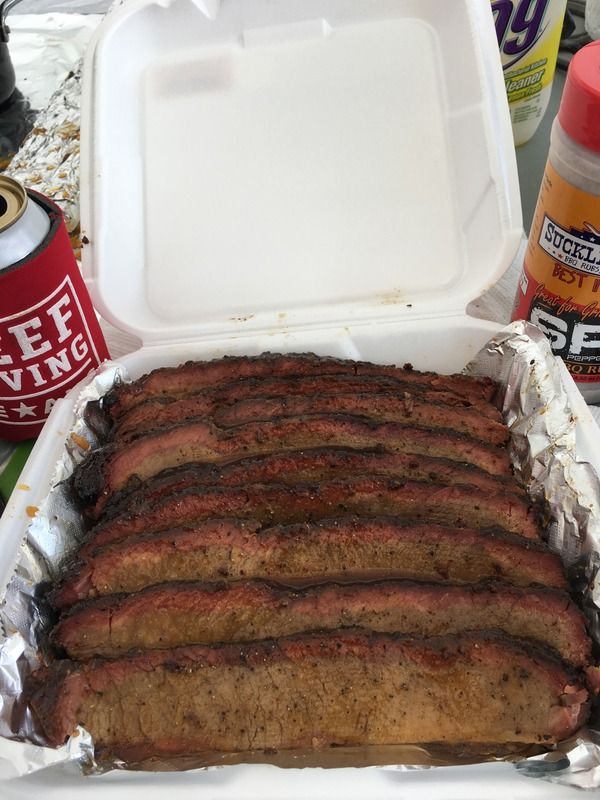 My brisket turnin, SuckleBuster Tested! First time firing up the pit since last October.
Had a great time Friday night cooking up some Wagu steaks and ABTs and partaking on some great adult beverages.
Good times!