I do one cookoff a year and this is it. This is my third year cooking and we seem to do a bit better each year. It was crazy hot this year and I think the temps hit 107 degrees at my cooking station. We managed to get fourth in chicken and seventh in ribs. There were 100 teams cooking this year. I even got to carry my nine month old boy up to get my awards. I think they called him the real cook. His twin sister was being a grouch, so my wife had here just outside the door and missed our walks.
I took a few pictures before the turn-ins.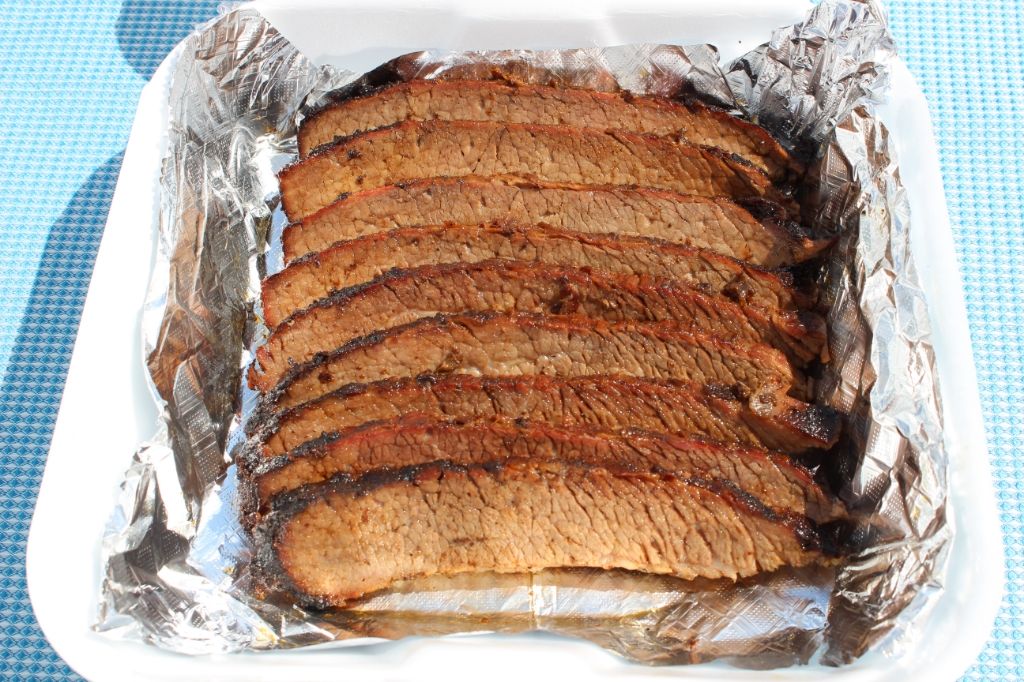 This was the best brisket I've coked here. But it's only my third year competing and I had no false hopes of a Yankee like me ever getting a call in Brisket.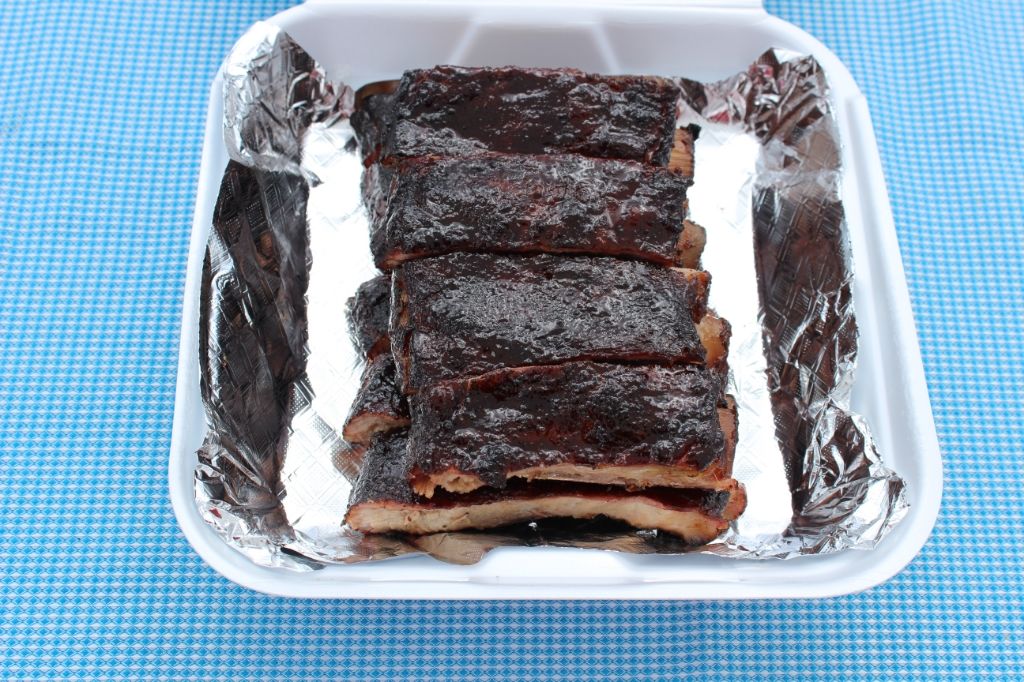 My seventh place ribs. I thought they cam out a bit dark. They tasted great though and were about as good as I've ever made. They were three hours at 275 in the big WSM, a couple hours in foil in the cooler, an hour back on the smoker and a glazing.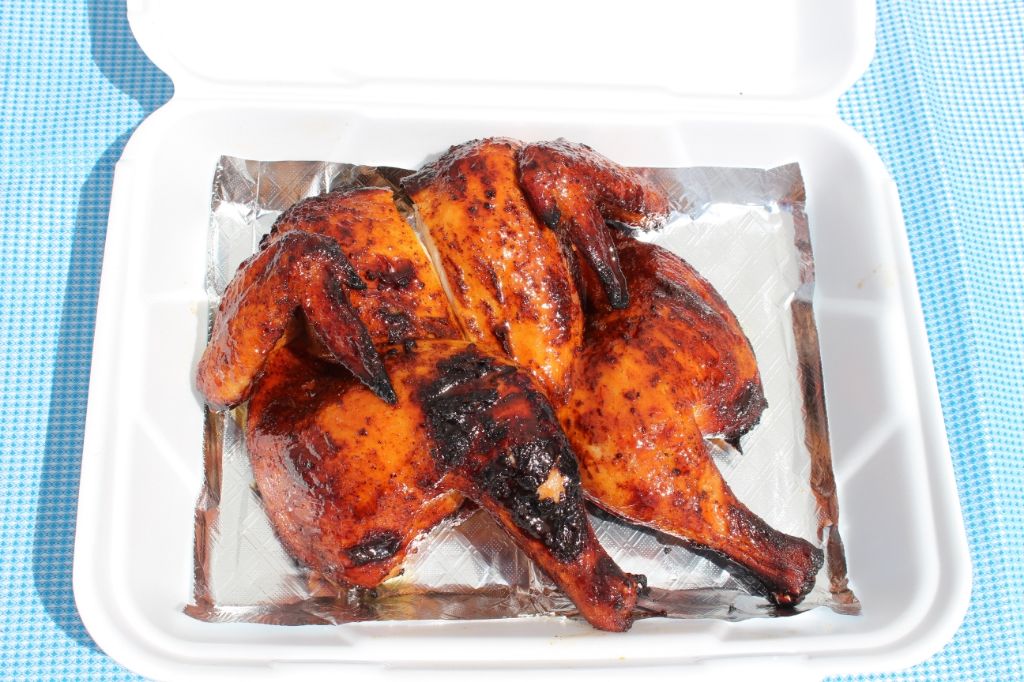 My fourth place chicken. I was so not happy with how this looked. I loved the taste, but I thought it just didn't look like a winner. I guess the judges go a lot more on taster than looks. I wonder if I would have scored higher without the black drumstick.
The open category experiment I did not turn in. These are Crawfish Stuffed Bacon Wrapped Jalapenos. They were great, but did not think they would cut well with a plastic fork and knife. I plan on experimenting and perfecting these in time for next year.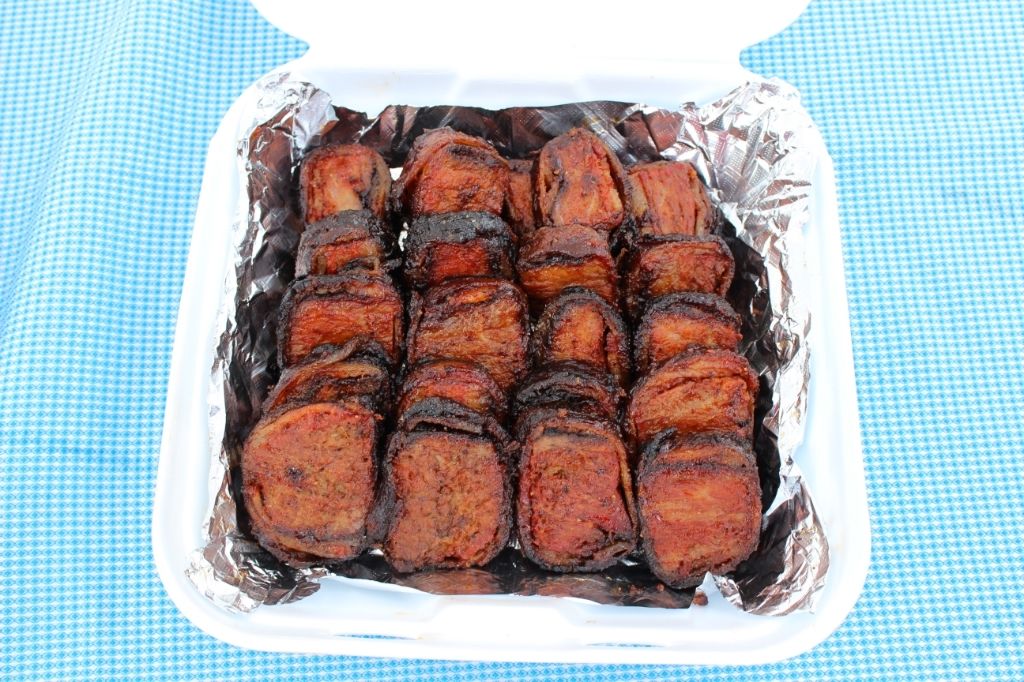 My actual open entry, Bacon Wrapped Burnt Ends. They came out great, but did not make the final table.
If I wasn't a stay at home father of twins, I think I'd actually try to enter a few more contests.