After a little run in with a gas pump a few months ago with our old Motorhome, we finally got a new one and is fully Cookoff ready. Got our rig totally how we want it and decided it was time to knock the dust off. We didn't think we were gonna win a GC because a team already had a 1st chicken, 1st rib. Turns out they didn't even final brisket. Our consistency paid off. We finished with 1st pintos, 9th dessert, 2nd chicken, 4th ribs, 3rd brisket. We pretty much kept to ourselves and I was speaking to the guy next to us, he said there were a few heavy hitters that passed on the pleasonton Cookoff since this one paid so well plus the Calcutta. Our pitmakers performed flawlessly. All I can say is that I should of tasted those 1st place boxes because whatever they turned in musta been the bomb diggity of BBQ, because that was some of our best ever turn ins! Here are a few pics from the event.
5am. I love how peaceful it is walking around early morning, just taking it all in
Get the java goin so we can get down to business while the sniper heats up
The wifey was still sleeping, had to be extra quiet
She is good to go, let's roll!
Where it pretty much stayed all day. Got down to 325 a few times but it was rock solid all day
Slicing up comparing briskets in tenderness vs flavor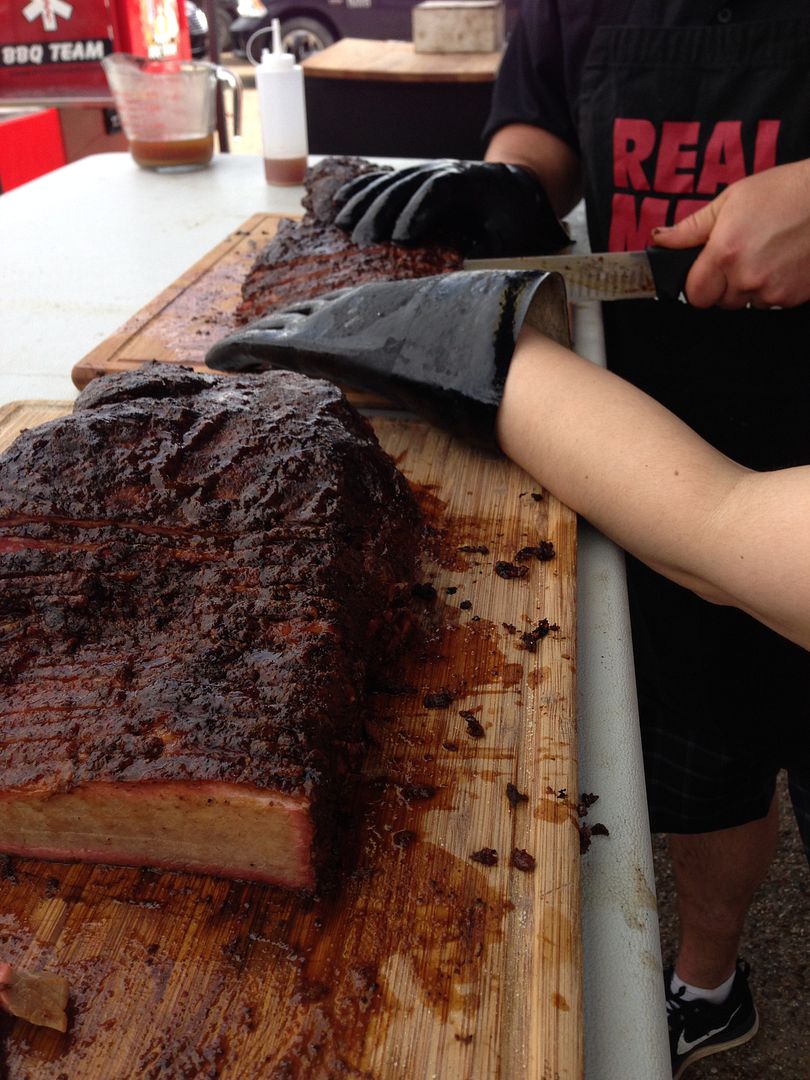 And the overall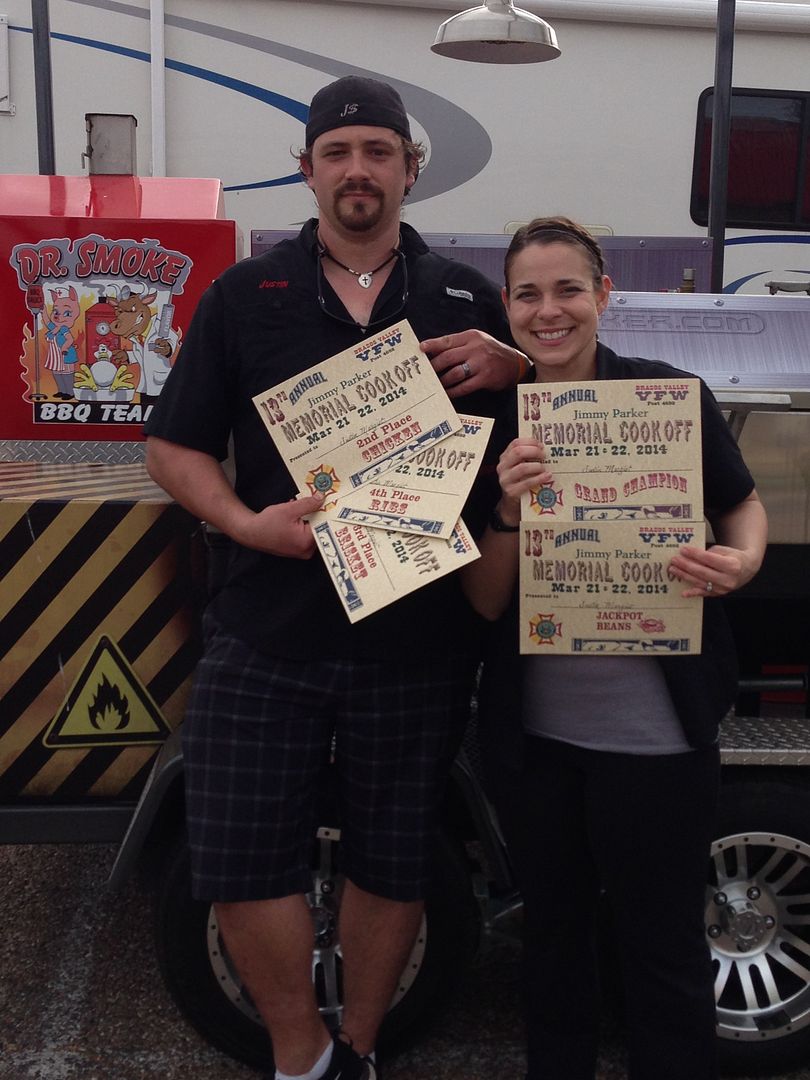 Left with a few grand extra in my pocket. The BBQ gods blessed us today