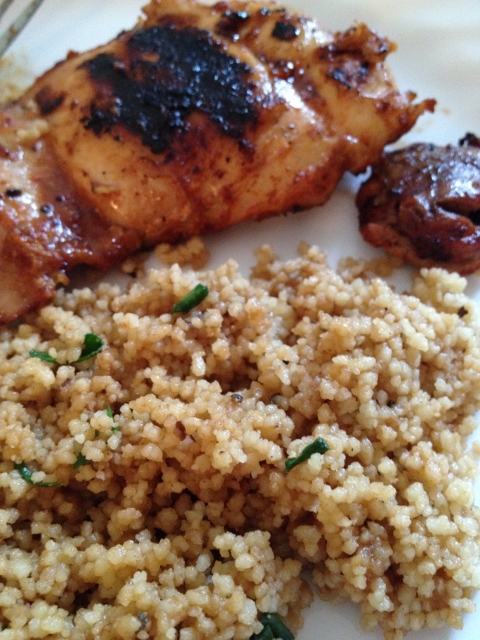 Raining all week. Watching the radar for the timing. We bought skinless boneless chicken thighs, discovered an old unopened bottle of BBQ sauce. Chicken trimmed and marinated overnight, then just scorched on the Weber Mini-Q. It was goooood.
And yes, it's THAT side dish...this time I was going for a Chinese Sesame Noodle flavor, off the top of my head: peanut butter, soy sauce, hot sauce, green onyawn. When I actually looked up the recipe, I discovered it was missing garlic, ginger, vinegar and actual sesame oil.
Tasted okay though. Next time I'll get it right.