So we had some boneless chicken thighs marinated in italian dressing that came out of the freezer a couple of days ago. I'm still trying to use up my lump chips (the bits that are too small to use in a proper BBQ). So I grabbed the little Hibachi grill & fired up some lump chips in a chimney.
While I was setting up, I found a visitor near by: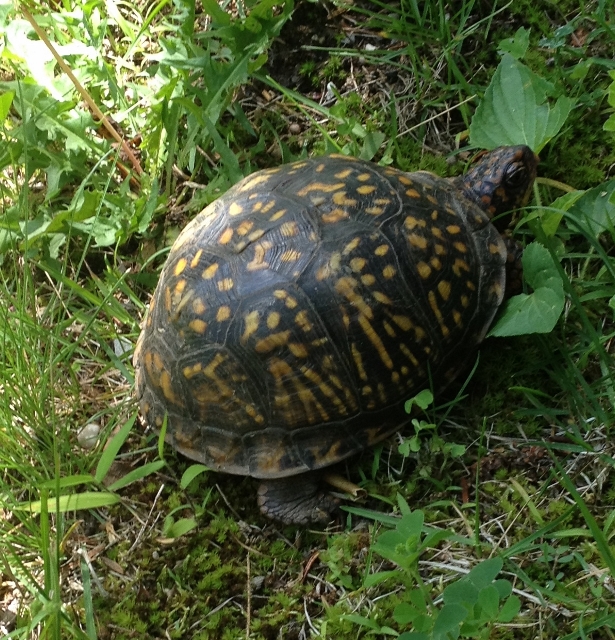 We relocated him to a better sheltered spot in our backyard & I went on with the grilling. Herre are the results: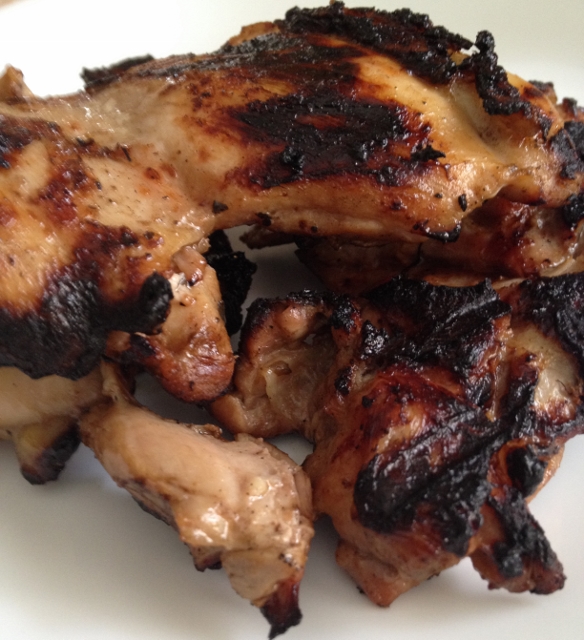 They turned out pretty good and actually there was no turtle in it (by the time I was done, our visitor had disappeared).