...With a side of boned strip steak. And nuketater salad.
I boned out the steaks myself. We grilled the bones first and chewed them. Meat and bones seasoned with SB Campfire seasoning.
The greens were mixed chopped kale, collards, and chard in bacon fat. I threw in carrot slices, snap beans, tater cubes and onyawn. Splash of soy.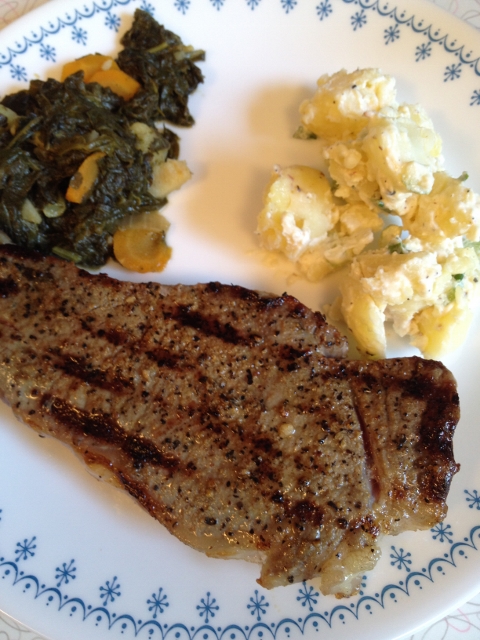 In other Outdoor News, we found THESE growing. PB says they weighed 20 pounds.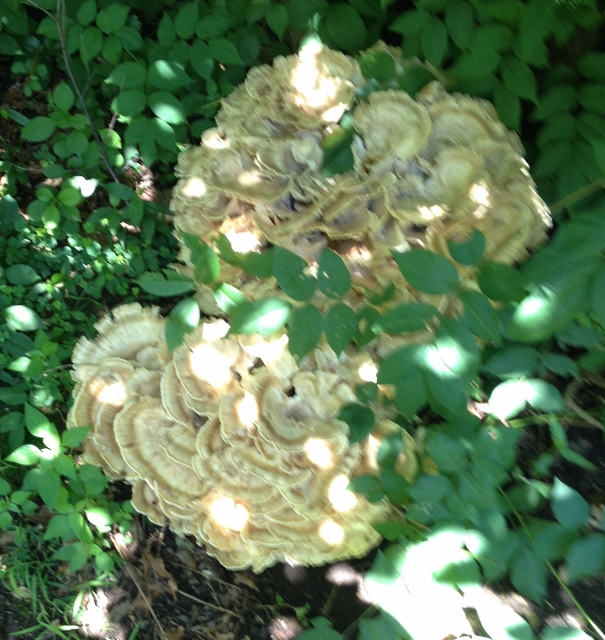 And a woodpecker is eating our house.