Yup, just on a gas rig, in a pan with apple juice and chopped onyawn. Sort of a dress rehearsal for Thanksgiving.
This was a store brand bone-in breast treated to an under-skin butter rub, then SB TX Pecan (which I LOVE with bird). 300-320° for just a little over three hours, covered for the last hour or so, then rested a while. (Sorry, no whole-bird pic).
Sides are garden vegetables (chard, yellow beans, and peppers) and nuked yellow potatoes with pepper cream dressing.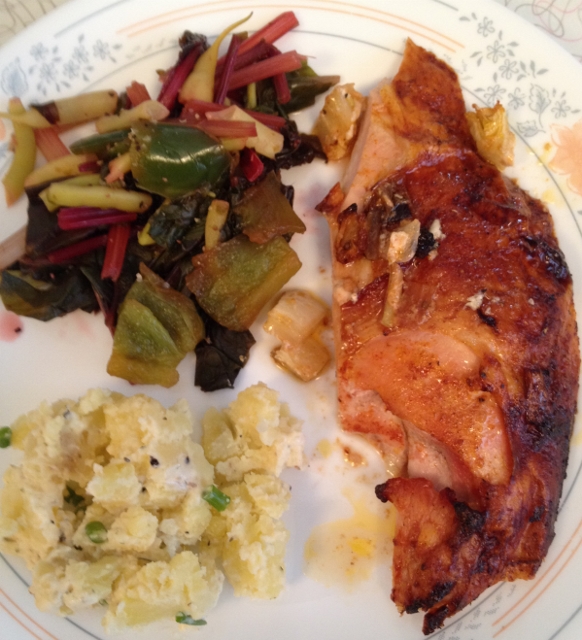 Unfortunately, though the flavor was good, the bird was tough and dry. It may have been a bit overdone, which would be our fault. We're not sure if this was an 'injected' bird, but it was kind of disappointing. We will be buying a brand name for Thanksgiving.